HR Software & Payroll Systems

HR Software & Payroll Access anywhere, anytime with just a web browser even on any smart device!
SolutionDots Human Resources (HR) and Payroll offers fully integrated functionality enabling HR and payroll departments to access, process, operate & manage all aspects of the organization's hire-to-retire cycle and payroll functions. Inquiry, reporting and analysis tools help managers to gain a clearer insight into an organization's resources. Human Resource Management (HR Software) offers spontaneous, self-service skills to help you efficiently organize, staff, and pay your global workforce.
Delivered in the cloud, Payroll permits you to efficiently and accurately pay everyone in your entire workforce—no matter their current locations. Offer you more proficient ways to switch all of your employee-related activities.

HR Software & Payroll Systems Key Features:
Employees Electronic Record Management
Employees Assessment
Streamline Accurate Reporting
Improved Employee Services
Improved Quality Control
Employee travel and expense handling
Administrative Rights Management System
Performance evaluations and salary matrix maintenance
Calculate allowances and process the reimbursement of expenses
Simplified administration of payroll by defining employees by post
Comprehensive employee file maintenance
Improve Visibility & Transparency
Employee Management System
Attendance Management System
Employee Management System
Leave Policies
Payroll Center
Overtime Management System
Employee Allowances System
Business Travel Management
Reports Generation
Loan Facility.

First most difficult thing to handle the employee's personal data accurately. Our employees record management system will resolve it.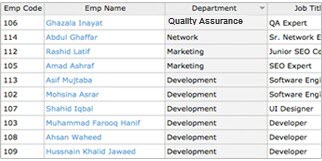 DriveHR cloud attendance machine provide a live data management system when you are far from your employees working locations, its most effective and advance method to collect employee time. Built in Wi-Fi and real time "Push" cloud technology – See everything live.
Top-class Cloud infrastructure
SolutionDots CloudSuite combines proven industry expertise, differentiated user experience, and top-class infrastructure from Amazon Web Services. This allows customers to take advantage of Amazon's expertise and economies of scale to access resources when they need them.