Effective & Efficient Point of Sale
Solution Designed to Grow your Business
Grow Your Business
Compatible with Apple and Android devices.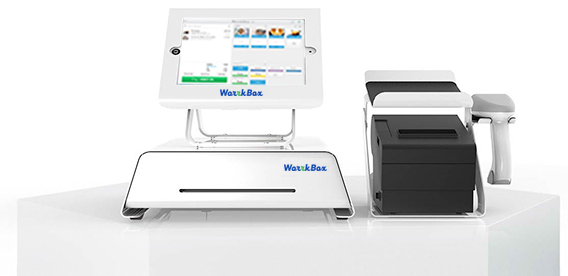 Retail POS
We live in a fast paced world these days. In order to manage your business efficiently, you need to get rid of all the manual working and start making use of the available technology. UK POS is one such modern technology that is doing its best to do wonders for businessmen of the United Kingdom. This system handle every aspect of your retail business including each and every department. The UK Point of sale covers an extensive list of tasks for your business. We are talking about tasks like inventory management, sales, purchases, finance, accounting and every other related task. ePOS system UK is everything you need to run your business successfully. WorrkBox provides retail ePOS Software UK for the business industry of today.
Transform your Tablet and Smartphone into Mobile Point of Sales
Electronic-Invoice
Take care of your clients by sending them electronic invoices directly to their emails using the POS UK.
Customer Profile Creation
Make use of ePOS system UK to run targeted campaigns. Keep a record of your regular customers by creating customer profiles for them.
Easy Email Marketing
Use these systems for marketing purpose. You can now target your regular customers by offering them promotional and discounted offers.
Better Store Options
Now you can complete all the tasks in real-time as WorrkBox, the best POS for small business UK optimizes the mechanisms for you.
Gift Cards
The UK Point of sale allows you to send business and gift cards to your buyers. Make customers your family to increase the growth of business.
Staff Mobilization
UK Point of Sale also deals in android and iOS mobile apps. Your employees can run the business from anywhere with the help of their mobile phones.
Single Account, Multiple Locations
Run your business from anywhere at anytime. This cloud technology works best if you believe in multiple tasking. UK POS is here to resolve your requirements of multi-tasking.
Reporting Tool
WorrkBox gives a streamlined reporting analysis for you so that you could understand and handle your business in a better way.
Restaurant POS
Restaurant POS Systems UK is a competitive industry and the developers are coming new innovations and creativity daily. Keeping this in view, SolutionDot has launched their very own POS named as WorrkBox to run your restaurant. Enjoy latest features like quick table management, online orders, inventory control, electronic invoices at a single click with the help of these restaurant ePOS systems UK.
Coffee Shop POS
Do you own a coffee shop? We have news for you. WorrkBox has developed a module named as coffee shop POS for you which is designed exactly on the lines of coffee shop business. UK POS is one of the most comprehensive software one could have.
Other Business Types
Bakeries
Coffee Shops
Gift Shops
Specialty Food Shops
Convenience Store
Ice Cream Shops
Boutiques
Candy Shops
If you are looking for the best POS System UK, then WorrkBox is here for your service. NO matter what the size of your business is, the ePOS system UK covers it all for you.
WorrkBox-A name of Trust and Innovation
Share your dream, and WorrkBox will make it a reality for you
Single Store
Multi Store
Franchise
Your Satisfaction-Our Dream
Reliable, latest, effective and convenient features for your business