End-to-End Point of Sales
Solution Designed to
Grow Your Business
Compatible with Apple and Android devices.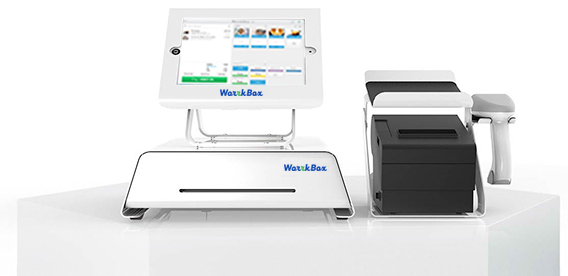 Retail POS
Are you tired of managing your retail business by traditional manual methods? Are you searching for a POS software Dubai is offering? Now is the time for you to switch the management of retail business towards the digital domain. The domain of POS Dubai is large as it manages your inventory, finance, sales, and customer related management. WorrkBox POS System Dubai is developed by SolutionDot have developed and is one of best point of sales system with a user friendly interface that would take care of your retail business.
Transform your Tablet and Smartphone into Mobile Point of Sales
Electronic-Invoice
You can now send electronic invoices directly to the customers and they can pay you online. A simple and convenient process for transactions.
Customer Profile Creation
Maintain a record of customers' shopping history that would help in better engagement between the two.
Easy Email Marketing
SolutionDot enable you to send any promotional alerts or discounted offers with the help of emails. It also alerts you in case of a new product.
Better Store Options
Operations are being handled in real time. We provide improved inventory, finance, sales, and customer management.
Gift Cards
The retail POS software Dubai allows you to send gift and business cards to your customers. It depends on the nature of your business.
Staff Mobilization
The staff can now be mobilized as WorrkBox can be used on smartphones also. Take the POS with you anywhere you go and handle the business effectively.
Single Account, Multiple Locations
You can now control your business from anywhere. Go to the dashboard option and update menu, pricing, discounts, and employee business cards quite remotely.
Reporting Tool
WorrkBox provides detailed sales report of your business which helps in forecasting future business strategies.
Restaurant POS
Our restaurant POS Dubai is as valuable in the restaurant business as all other business types. Now you can streamline all the restaurant management including online orders, electronic invoices, discounts, and other such options at a single click.
Coffee Shop POS
Just another place where WorrkBox POS can prove to be a handy option. Online orders, reduced delivery time, stock tracking, and electronic invoice generation are the offered options.
Other Business Types
Bakeries
Coffee Shops
Gift Shops
Specialty Food Shops
Convenience Store
Ice Cream Shops
Boutiques
Candy Shops
When you talk about supermarket software software in Dubai, No matter what type or size your business has, WorrkBox POS is the best available solution for you. Customize your dashboard with the latest WorrkBox technologies.
WorrkBox-A name of Trust and Innovation
Share your dream, and WorrkBox will make it a reality for you
Single Store
Multi Store
Franchise
Your Satisfaction-Our Dream
Reliable, latest, effective and convenient features for your business