Top Benefits of an Enterprise Resource Planning (ERP) System
ERP system is nowadays rapidly adopting by small organizations as well as SMBs. Basically, these are the systems specially designed to meet organizational core and specific necessities. Undoubtedly its implementation is a complex as well as a lengthy procedure but its advantages have encouraged the entrepreneur to have trust.
Its implementation brings an ease in a variety of industries by meeting their core business essentials. Whether you want it for retail, health care or any other industry enterprise resource planning (ERP) system is going to be the best solution. It effectively supports in meeting business goals at a competitive edge.
Here, we've enlisted some of the significant benefits that an organization may attain with the successful implementation of ERP system.
One Stop Solution
One of the most significant benefits attain by an ERP system is, it is a one-stop solution for complete business management. If effectively manages business core areas within a single platform.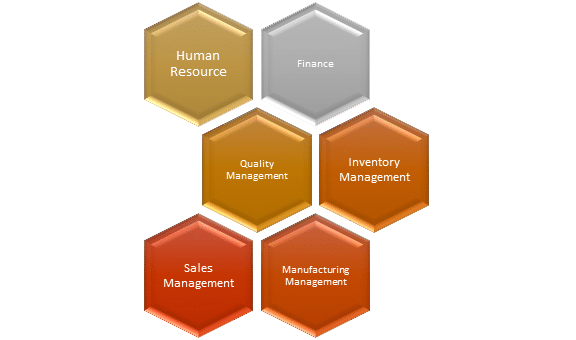 Here, we may take manufacturer industry as an example. If it is working according to an old traditional system, it may have following functional classifications:
Finance
Human Resource
Inventory Management
Manufacturing Management
Sales Management
Quality Management etc.
Now, if an organization is not working on an ERP system, they may require different software to complete these functions. Here different software & data management could drive business towards a variety of problems in management.
You may have to face record duplication, lack of information visibility, lack of departmental communication and much more. These errors or problems may create difficulties for departments as well as higher management and create conflicts.
While if the business has implemented an enterprises resources planning (ERP) system, all of the tasks could be easily managed with a single platform. This single platform enhances departmental & internal communication. It also ensures data accuracy, redundancy by ensuring its visibility.
Let's continue with the previous example, the sales team of a business has successfully generated its sales. They'll update customer details into an ERP system by confirming their order.
The system will automatically generate transaction for the finance department, update inventory, and notify other departments accordingly. Successful sales along with complete documentation and updated records could be easily reviewed by management.
This one-stop system brings an ease of business management by sharing real states to all authorized departments. The organization will be able to have more authentic information that drives towards successful decision making.
Keep Up to Date
Someone with an old traditional software solution needs to update their systems according to technology variations. And technology is changing rapidly. Therefore, there is a strong need to update your systems accordingly for more authentic tasks completion.
An old or outdated system couldn't provide results as an updated software can. It takes time and payment investment from time to time system upgrading.
While an ERP software automatically updated on regular basis. Data analytics, Internet of Things (IoT) and different other technologies are introduced within modern system.
They support in decision making at a competitive edge. It is scalable & flexible enough for business consistent growth.
Enterprise resource planning (ERP) system are specially designed to offer scalability & flexibility for growth. It supports customer, vendor, and supplier management.
You'll be able to meet business core requirement with modern reporting tactics. Right & effective software tools effectively support small & medium business in regular growth.
Streamline Processes
Implementation of an ERP system enables the organizations to consider their workflow and processes on regular basis. This consideration let the business & management to understand what needs to be improved and how to make things more productive. It supports employees to be more productive and keep all stakeholders satisfy.
This is a software solution that increases productivity by reducing time and labor cost. Enterprise resource planning software solution has a variety of features that efficiently manages the functional areas of business.
This system streamlines the work & information flow within the organization. This smooth information & workflow speed up procedures. Business should pay attention to staff learning to develop an understanding of updates technological approach.
Data Analysis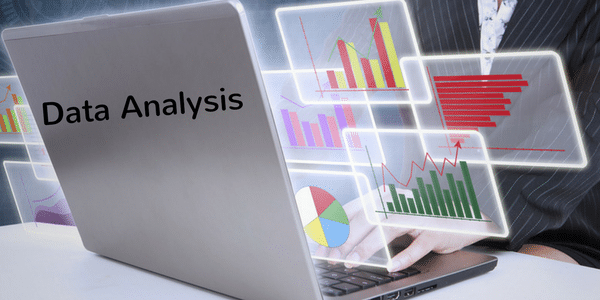 Organizational data analysis is one of the most valuable requirement to know deep and & real insights. Insights gathered during this analysis support in estimating & crafting roadmap towards success. An ERP system enables data analysis by providing more authentic information, real-time and updated data.
It has completely transformed the structure of information collection that may support in identifying accurate insights and reporting. Normally data analysis, collection and report generation is a time taking procedure but an ERP system can improve its speed. It provides required information with a quick approach.
ERP allows analyzing information with remote access. All of the business data available at a different location could be easily analyzed with an ERP software. Its feature of data centralization keep, update and manage data into a single database.
This single database makes it easier to have a quick information analysis. These stats let the management define the organizational current approach and a roadmap to successfully meet business goals.
Customer Expectations
One of the most significant organizational goals is to meet your customer's expectation. Customers expect to experience a streamline multichannel procedure for products & services. They also expect to have consistent & convenient service that brings an ease of interaction.
ERP software solution brings an ease of customer services to meet client expectation. All of the important product, services, and inventory information could be easily viewed with few clicks. This is a right investment to meet highest client expectations.
Final Thoughts
An Enterprise Resource Planning (ERP) system is an efficient solution to resolve all organizational problems for different departments. It brings an ease of internal as well as external communication. Selection of right ERP software for your business surely meet all business goals and client expectations.

Connect With Us
Search
Recent Posts