Main components of the Retail ERP System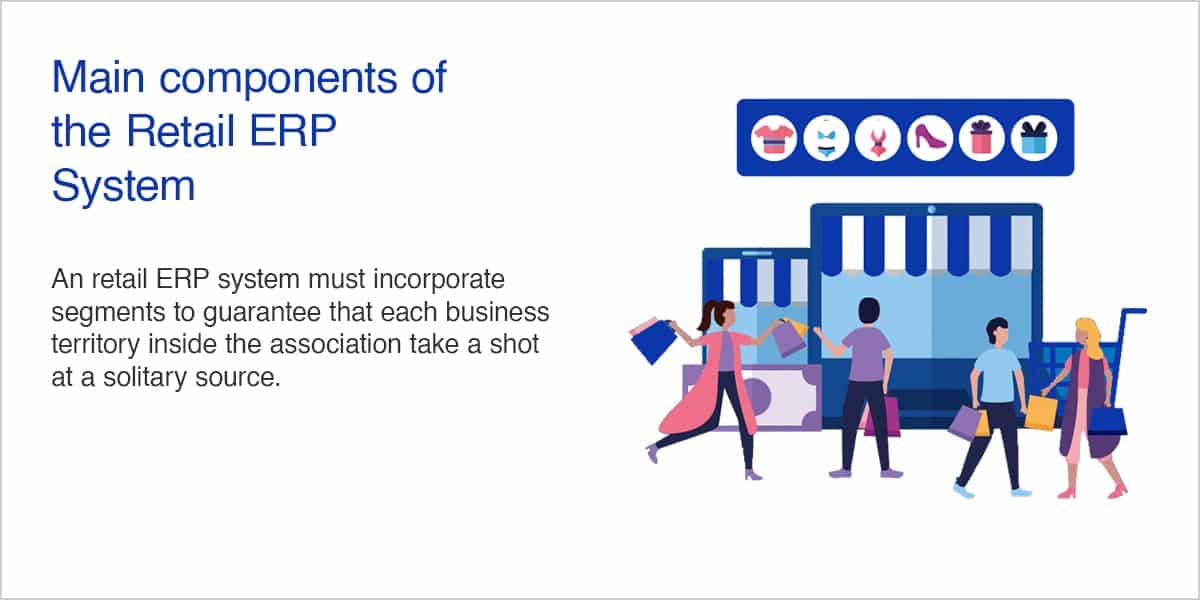 Retail ERP systems are now a must to adjust with the requirement of advance businesses. These systems let retailers quickly grow within the market and make their sales-worthy.
An ERP software must include components to ensure that every business area within the organization work on a single source. A single setup allows staff to make better decisions quicker and enhance productivity.
The retail market is growing very fast and for keeping up with it; retailers must know the essential features of the software.
Retail ERP system significant components include the following:
Retail Planning
The top retail ERP systems enables retailers to undertake planning activities as per the need of the hour. Systems main focus is to drive different strategies to be employed to make retail store increase sales turnover.
Inventory Management
ERP software enables retailers of all types to manage inventory levels and track goods effectively. Inventory Management accounts on the process of overseeing the constant flow of units into and out of an existing inventory.
Finance Management
Retailers can manage their accounting easily with accounting ERP software as it provides a broad set of tools required to manage all the financial aspects of a business while maintaining a high level of regulatory compliance.
Demand Forecasting
In ERP for retail Tracking, past trends and future forecasting demands is easier and higher on accuracy. These systems maintain customer satisfaction, maximize sales, and reduce inventory carrying costs.
Vendor Management
ERP software helps to gather vendor details, lead time, performance, and other vendor details. Provides functions to Perform comparison between vendors and choose the preferred vendor.
Customer Management
Customer management with automated processes gets easy. You can easily capture customer data, preferences, and activities with top retail ERP systems.
Track and increase customer lifetime value, identify your best customers, get new customers, keep them engaged, and build your brand.
Database Integration  An ERP for retail benefits in process management and provides real-time reports.
ERP makes data available when ever required to provide insights into the financial health of a retail business. Moreover, this component of retail ERP systems is used for generating specific compliance reports.

Connect With Us
Search
Recent Posts