How To Select Best ERP Software for SMEs

When you go to buy ERP software there are some points kept in mind while you are selecting ERP software options. Right decision can measure good results.

This is very Important to Select Right Best ERP Software for your Small Business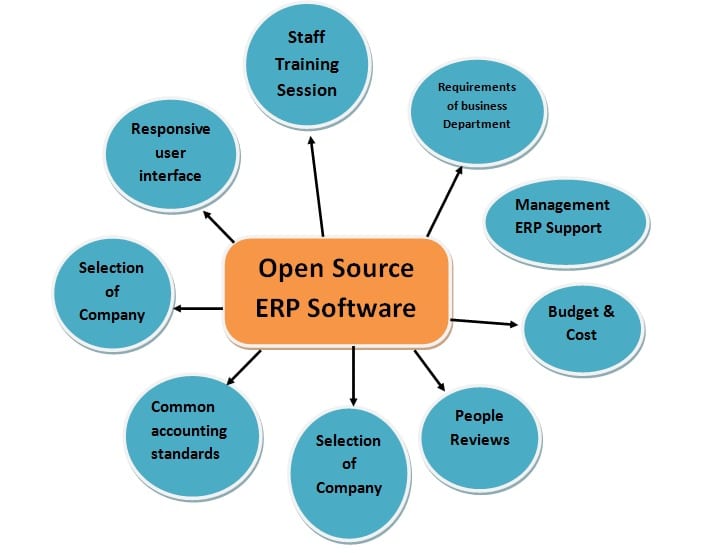 01. Selection of Company
There are many businesses providing ERP on the internet, but the thing is who batter is Selection of Correct ERP Company is very important for ERP software for your small business.
ERP software usages can give long term relationship with company. It also has to manage internal System of your business so quiet it sensitive while buying ERP software for your business
Read: Top 10 Cloud Based ERP Solutions Providers
02. Business Department's Requirements
First of all you have to collect your department information related to your accounts and HR and others. What account system you follow in your business and what type of inventory and data structure you adopt.
What is your business nature? When you buy ERP software you have to determine your business accounts standard first. This is main problem create many issues.
03. Common Accounting Standards
Some commonly used accounting standards include:
accounting principles (India)
accounting principles (United States)
accounting principles (United Kingdom)
accounting principles (Plan Comptable Général) (France)
Grundsätze ordnungsmäßiger Buchführung (Germany)
Chinese Accounting Standards (China)
International Financial Reporting Standards(creditors)
You may read about Common accounting standards
04.  Support of ERP Management
When you buy ERP software from the market. It also includes live support and other helping features provided by the company to their clients. It is very helpful for running ERP implementation of your business so you must choose that company who provide support in futures.
There are a lot of bugs and issue arise when you are starting manage your business with an online ERP solution. You must concern with ERP application support and ERP technical support.
05. Responsive UI for ERP
You must consider users who you mobile. It is very necessary to build applications for your mobile users and also design as responsive for your desktop and tabs users.
Now days peoples moving fast to mobile base technology so this is very big problem if you don't consider mobile layout for your mobile users you may also develop in android application or iPhone application
06. People Reviews about Best ERP
On our internet, there are many sites where you can get reviews about best ERP software provider and also check their review about their product it must be helpful. There are many bloggers who write blogs as reviews of products of company it also beneficial for you
07. Budget & Cost
When we buy new ERP software it's very costly, so be careful and get required module to decrease your cost and budget. There many addition module which depend on your needs so if required, then use it otherwise skip that module from your ERP software.
08. Staff Training Session
This is first and foremost step that you have to take before implantation ERP software. Learn how to operate and its usages and formulation. SolutionDot proud to offer their customer complete training session.
We have an online support system as well. For better end user facilities we also deliver extensive user's manuals about our buoyed system.
Conclusion
If you want right company for best erp software for your business then contact us or get free ride with our professional team, they will customize unique need in to erp software.