Why Growing Small Business Need ERP Accounting Software?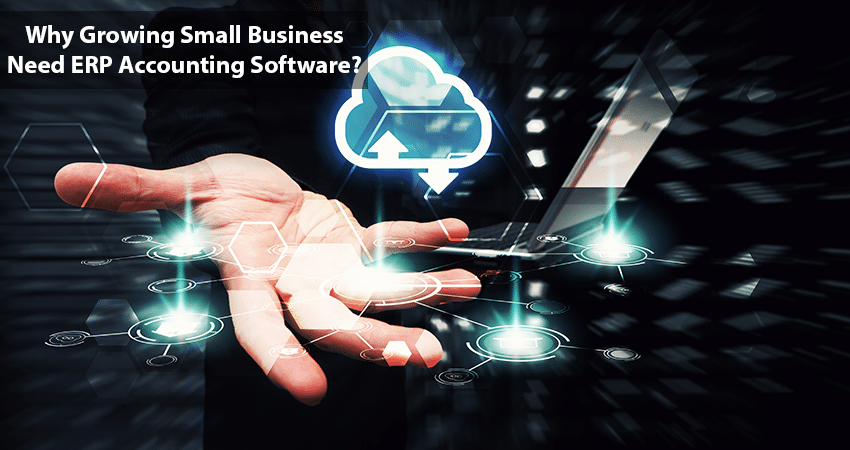 Enterprise Resource Planning software is rapidly adopting by the small businesses for a lot of reasons. It helps in improving productivity, efficiency and bring the organization to a vast platform by giving a complete picture. It helps the business to improve revenues and decrease business cost. It supports SMBs in rapid and regular growth. However, if you're still hesitating to adopt the best
ERP accounting software
here are the significant reasons to explain why your business should have ERP software?
Why Should SMEs Adopt ERP Accounting Software?
Workforce
The workforce is undoubtedly the most significant element of any large and small organization to grow. The success and growth of a business depend on how you're dealing with your employees. Workforce always led an organization. Therefore every organization wanted to have efficient employees with creative and productive skills. If you're making employees overburdened this is a red flag. The endless efforts of employees and repetitive tasks will stick them and their skills. Wrong information flow among different departments has increased the problems for employees as well as business.Implementation of
best ERP accounting software
is a perfect solution to ensure the workload at different levels. It automates the repetitive work and makes jobs easier for employees. Right software ensures easy reporting of employees that make evaluation easy for managers. ERP software implementation let the workforce freely utilizing their skills in a right way. It enhances the productivity and support management to take real-time decision for the organization to improve understanding. They can easily track the performance of every employee of an organization across all business. Management is responsible to take decision for employees and statistics visualization through an
ERP accounting system
. Such decision making is not limited for employees but also for the organization.
Operational Efficiency
In the case of small businesses, it seems quite easier to track, manage and control all operations. If your a business state is stable things are easy to manage. But if the SMEs is growing, there is a need to take care of a lot of things. Your business frame to also growing that need efficient monitoring. Let's suppose in growing business you've to manage and monitor more employees, products, and workflow. Numerous activities need your consideration and check to ensure regulatory compliances. Furthermore, there is a lot of documentation that needs to be managed and prepared for a growing business. If you're not taking care of these things it may harm the profitability and productivity of your growing business.Implementation of
right ERP accounting software
helps the SMBs in streamlining all information and enable synchronize operational workflow. It results in outstanding monitoring solution that reduces different operational expenses and boosts the profit of the business.
Reliability & Accuracy
SMEs may have unorganized information flow that could cause inaccurate, inconsistent and an outdated information. Such information is not updated on a regular basis and cause an informational gap. This informational gap led towards wrong decision making and unable to successful goal accomplishment. Once an
ERP accounting software
is implemented, it helps in maintaining the flow of information across all departments within the company.Today we're living in the era of technology that information needs to be precise and accurate. You're the only one to decide whether the information is needed or not. Normally a huge amount of data is collected by the businesses for future use. It is necessary to maintain the smooth and on-time flow of information. All data is needed to be managed and well-organized for effective decision making. SMBs should consider implementing an
ERP accounting software
that supports in keeping all data well-organized and structured. ERP solutions are available in a customized form that contains different modules to manage the complete business. Give worth to your investment by implementing the right solution for your growing company.
ERP accounting software
is just a small part of ERP suite that serves the small business with excellent flow and management of information. This is a customizable and scalable tool for small, medium and large business that supports in goal accomplishment and better decision making. If you're an owner of a growing business and wanted to keep your track right, this is essential to implement. While selecting an ERP accounting solution to ensure that it is appropriate for your business needs.

Connect With Us
Search
Recent Posts