Problems Manual Retail Faces; Solved by Retail ERP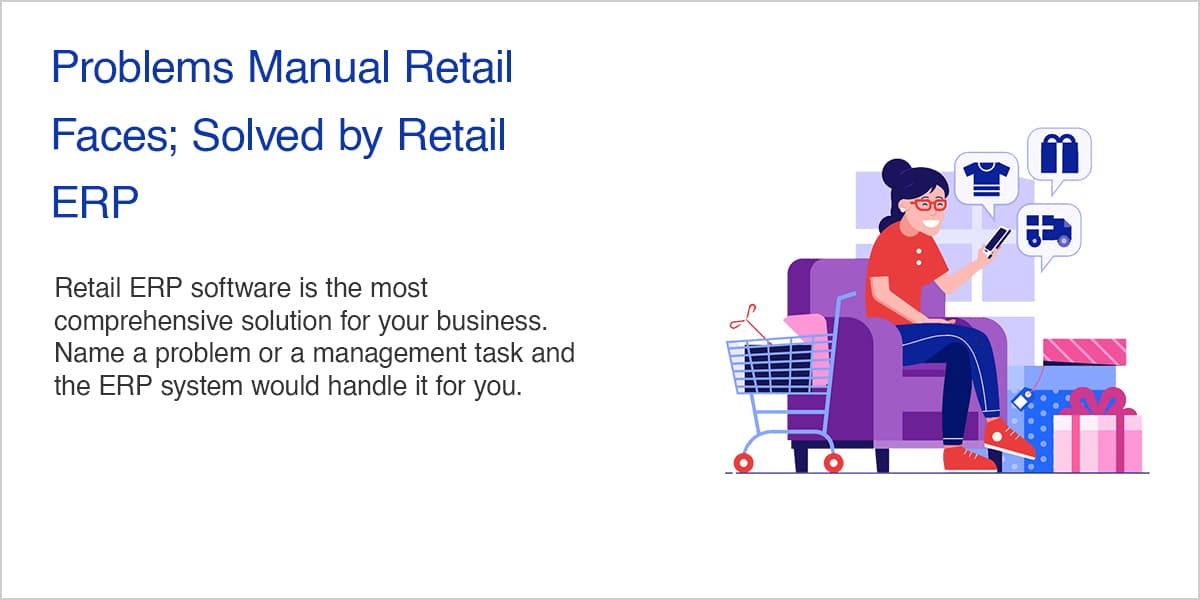 Top retail ERP systems are designed to lower the pressures retailers face every day. Technology is the name of ease, and same goes for the retail software. These software's are capable of handling maximum issues which can quickly occur during manual working. Using advanced technology doesn't mean that the human force is of no use. This software enhances the employee's capabilities. These are just like a kit for the experts in brightening their expertise more.
Let's talk about the issues that occur in the manual set up:
While working manually, retailers have to keep a check on the whole store on its own. Even if they hire multiple employees still, they are required to keep check ongoing processes.
A human can not stays active 24/7; obviously, a human mind needs rest. Top retail ERP systems can remain in action 24/ 7 or whenever required. They make you tension free and provide you with all set. On one click, you can access even five years back records while manual working makes you fed-up. You have to stress yourself and dig into files and look for old registers. Most of the time, records get mixed or misplaced. You are continuously working under pressure.

Working under pressure can cause lots of issues such as:
Miss calculations and double entries of stock
Unable to forecast requirements for the store.
Hard to keep a check on inventory and track them.
Have to face high labor cost
Feeling hard in Integrating Multiple Channels
No Operational Efficiency or automated sales
You might forget to keep records or add entries
Mix up of orders and documents
Jumbled up outlet with lots of tensions
Always requiring extra staff
Delayed deliveries and payments
No perfect accounts and billing system
Retail ERP systems can easily comprehend the situation and let you relax. There are zero percent chances of errors, and everything is automatically managed. Even you can integrate your online store with them and sit back to see how rapidly your sales rate goes up.
In manual working, you have to wait for the customers or the calls for order. After order placement, there is a long process of check out and payments.
Then keeping customer details like name purchase and preferences on registers. Most of the time, some name customers come up, and every record is mixed up. Best ERP for retail will never let this happen; everything will be managed on its own. Even duplicate entries will be highlighted, and you can perform editing as per your requirement. Retail ERP is the best solution for retailers and can handle their maximum tensions.
Benefits Of top retail erp systems:
Reliable Business Information
Better Inventory Management
Integrating Multiple Channels
Enhance Operational Efficiency
Automate Sale & Payment Recording
Augment Customer Management
Effortless Pricing and Discount Management
Tension-free environment and a managed store.
Enhanced productivity and transparency
One can't ignore these massive benefits. Most of all, ERP systems are cloud-based, and you can access them whenever required globally. Your overall business is under your control; just you have to click.

Connect With Us
Search
Recent Posts