How Retail ERP Solutions Helps In Improving Customer Satisfaction?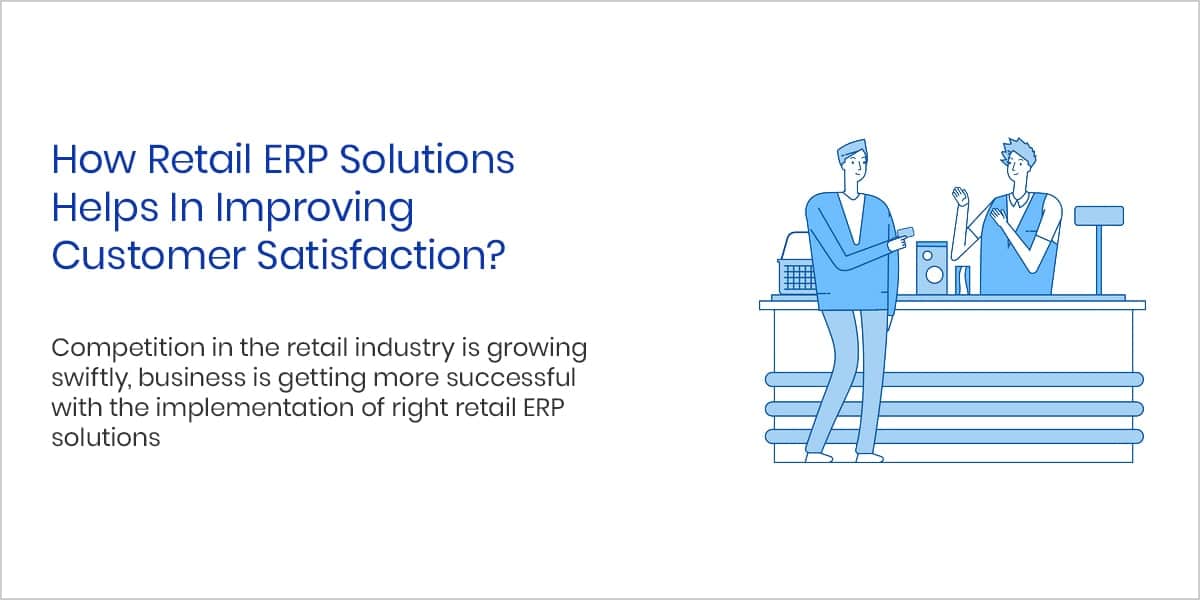 Rapidly increasing competition in the retail industry has demanded the
retail ERP solutions
to boost customer retention by satisfying them with an excellent approach. It supports the industry with strong strategy development that helps in increasing customer loyalty. Once you've satisfied the customers it simply means that you're practicing to establish a long-term relationship with your clients. Here are a few important tactics that help in increasing client retention and lead towards continued success:
Remarkable Customer Services
Implementation of
ERP for retail business
has remarkably improved the customer services with smart management, friendly attitude, and rapid response. If businesses are improving their customer services, the customer is willing to pay more. While if your customer service is poor, money will simply walk away from you. Along with a physical store, online setup is also appreciated by the customers that need to be established. It successfully meets all customer expectations. Don't forget, the customer is king and you need to treat them well.
Exclude Pain Points
Best retail ERP solutions
help the business in identifying and eliminating the pain points from the behalf of customers. If there are things that cause frustration to customers, they should be eliminated to avoid unwanted challenges. Let's suppose you've marked few of the products available only to physical stores. This may create frustration for your potential client. The customer might not able to visit the store but at the same time, they need the product. It is the responsibility of business to eliminate such factors.
Customer Engagement
So, you're having new products with exciting features on your shelves?
Retail ERP solutions
help in demonstrating through products to potential customers. Now, this is the responsibility of the customer services department to get an acknowledgment of the client's taste. A potential point of sales software efficiently maintains customer history that supports in knowing more about them. In this way, you can keep the customer engaged with your retail store.Another way to keep clients engaged in getting feedback from them.
Best retail ERP solutions
have an integrated module for customer's feedback. While enabling the feedback feature, don't forget you may also collect complaints regarding the services. So, you'll be able to know the service quality and accurate reason behind unhappy customers. It positively supports improving the services.
Event Planning
Events are the most important time to grab the customer's attention and improve their retention. Customer services are actually all about the satisfaction, loyalty, and trust. Planning for events and offering different discounts to keep them engaged and contented. Events keep the clients connected and helpful in strong relationship establishment.
ERP retail software
manages the calendar for the complete year and keeps you notify regarding upcoming events. You can get the customer's attention by sharing event special discount through email.
Seamless Experience
Online and physical store work collectively with the support of
retail ERP solutions
and increase the customer experience. The customer is purchasing products online and you're offering free shipping this an excellent tactic of customer retention as well as satisfaction. You've to plan such strategies for your customers and offer them the most convenience as well as streamlined services. The software is actually considered as a bridge between customer and business to improve their experience positively. You'll be able to earn more whether it is money or a client's trust.

Connect With Us
Search
Recent Posts