ERP for Finance & Accounting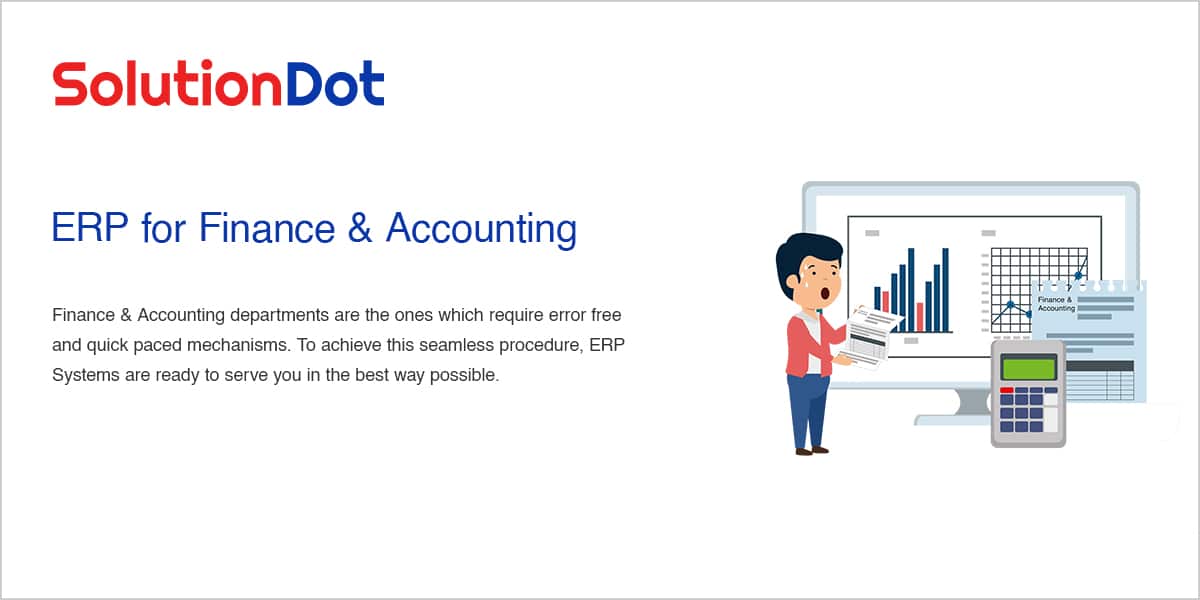 Enterprise Resource Planning (ERP) refers to a software that plans, streamlines, integrates and execute the whole business process by handling departments like HR, finance, inventory, & procurement. Every organization is bound to manage employees, their interactions, finances, along with inventory and campaigns management. If you are looking for one comprehensive software solution of all these requirements, then the one name that comes in mind is an ERP system.

Now the the point under discussion is that how an ERP software helps in accounting and finance departments?
The below passage would help you to clear this concept by a well researched analysis.
First of all a retail ERP would give you an estimated amount needed to start your own business organization. It would give you an idea about money required to cover all the dimensions and would suggest the most suitable amount of investment that is needed to start the business. The best plan would be suggested to achieve the goals of maximum productivity with minimum use of the available resources.


Managing the finance department is not an easy task by any means. It has no room for even a small mistake. The software makes sure you complete all the financial dealings in the most appropriate manner. All the accounting matter starting from securing the raw material and paying for company expenses to receiving payments from the customers. All this is done by keeping a record of all the values included and a streamlined report is generated to avoid any misconception.

Integration of finance department is another main thing that is being offered by ERP specially designed to improve your business working. It allows you to get rid of all manual and hectic working that involves a lot of numbers and figures. The integrated system assists with the secured reporting to have an idea about the company finances.

If you are now convinced to use an integrated ERP for accounting, you have already done yourself a big favour. You can now transmit data automatically without any delay, and there is no need to manually enter a large compilation of data. The ERP will make it as fast as possible so you can focus completely on the upbringing of your business.

It helps you with purchasing by making purchase orders, receiving materials against purchase orders, inspection of received material and finally releasing invoices to keep the deal secured.
Similarly it plays an essential role during sales as it covers dealing with sales order, issuing material against the sales order, and closes the deal with detailed reporting via electronic invoices.

To cut it short, one can say with great surety that if you want to manage accounting and finance of your department with complete reliability and security then you need to get your hands on a quality ERP Software Systems as early as possible. It is necessary in order to keep pace with the ever growing competitive market of today.


Connect With Us
Search
Recent Posts