In Depth Data Analysis from Retail ERP Solutions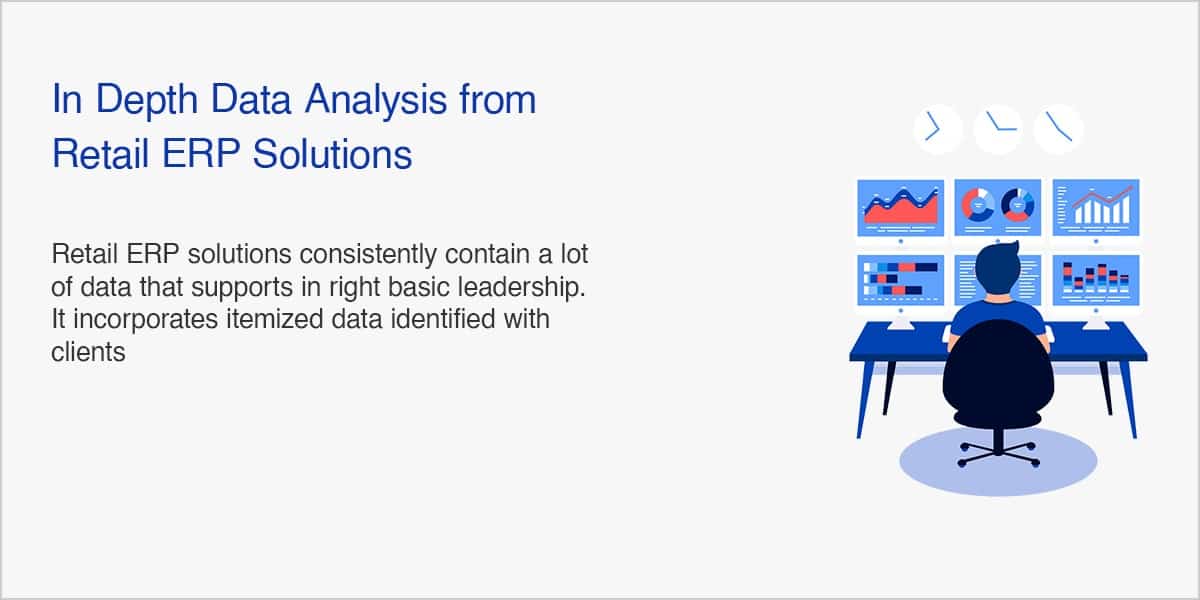 Retail ERP solutions always contain a set of information that supports in right decision making. It includes detailed information not only related to customers but also store sales, inventory requirement, buying trends and much more.
You should be aware with the piece of information you're looking for and all data will be immediately available to you. Knowing about current and upcoming trends make decision making easier.The retailer is the only one to decide which type of information is required and what should be a level of requirement.
Here is an example to consider, the retailer can easily access and view sales of all stores across the world. Now they've to decide whether the information is needed for specific demographic, department and product. Data can be easily sorted accordingly.You should be able to define the specific timeline for your products and information. A retail ERP software offers and access to all data from transaction to the customer's personal details.
You'll be more able to identify the buying trends by reviewing customer's buying behavior, demographic and personal details.
Easy Data Export
Working with data is not as easy as it seems. It is a valuable asset of an organization that should be handled with extreme care. ERP software allows the retailer to export information in a spreadsheet, PDF and another required format. For suppose, you need to present details with demographic information of the product.
It supports in identifying bestselling products according to different locations. The software allows you to export required information with a few clicks.If you're not interested in getting all data because you already have collected few statistics.
A customized dashboard can be created for instant information display even without exporting it to excel. Have a quick look and then if required you can still export it to formatted excel sheet.
Real-time Data View
If you're interested in developing new plans and establishing trends, for long-term all historical data can be utilized. Real-time data support in the identification of flaws, so, we will get more time to take positive actions for the improvements by meeting criteria.
Such data is going to help you in identifying potential clients and popular products. Retail ERP solutions contain all valuable information that helps to provide the best services to customers by fulfilling their demand on-time. It also supports in staying responsive and provide excellent customer support that raises their level of trust.
You'll be able to know more about your customer and plan marketing strategies accordingly for your business. Consuming time to configure right solution is actually a long-term investment and can save a great deal of time for you.

Connect With Us
Search
Recent Posts