Responsive Web Design Services in Saudi Arabia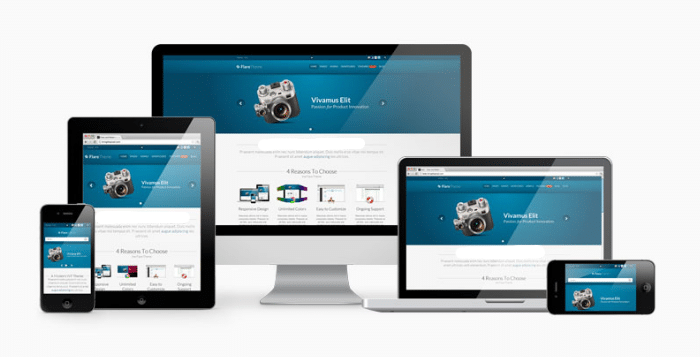 Responsive web designing (RWD) is an approach adopted by the designers where web page resizes according to the device. Is approach is highly recommended in this age computers.

Responsive Web Design Services in Saudi Arabia
Why is it recommended?
With the passage of time number of devices and platforms are increasing rapidly, now people don't bother to specially open a website on the desktop but they want complete access on their phone and tablets.
Therefore responsive web designing is highly recommended to facilitate the customer according to their demand. Responsive web designing is a time and money saving thing.  Four key reasons for this recommendation are enlisted below:
1- Multi-device support:
In this world of digital technology, websites are used by different users on different devices with different screen sizes. It means that our website should support all devices regardless of their sizes for the best user experience.
Effective performance of website also matters in this RWD because if the site is responsive but taking time in loading on a mobile device, it is a very bad experience for users.
Along with effective performance, consistency of content also matters in responsive web design, if a user visited your site and liked the content but later on he again visited the site on his smartphone but the content is missed he will surely get irritated and leave your site.
Therefore a change in layout would be accepted but the inconsistency of content will never be accepted.
2- Easy to manage:
It is quite difficult to manage and update different websites on regular basis, therefore, responsive web design is the best solution for that, no need to update mobile, tablet and desktop websites separately just create and manage the only content of one website that will be auto resize according to the layout.
3- Enhanced Search Engine Rankings:
Google has recommended using the responsive sites to support different devices but now search engine also added a label of "mobile friendly". Responsive or mobile friendly sites are a recommendation of a search engine to improve its ranking.
You may consider it as your responsive web designs have special attention of search engine because its mobile-friendliness shows that it is more user-friendly.
Most people use their smartphones for searching nowadays, therefore it is necessary to have responsive web design because on mobile phone search engine prefers the responsive sites.
4- Future Scalability:
The best things about responsive web design are that it gives you the best chance to support new devices and screens in the future. Responsive web design is fluid, up or down scaling as required to best fit the screens being used to approach the site.
It means that as new devices introduce in the marketplace with completely different screen sizes, responsive web design will already be equipped to meet those new devices with a design.
Now an important thing to consider that how a good responsive website should work or the important things to check the reliability of a responsive web design. Some important checkpoints are given below for the assistance.
How to check the reliability of responsive web design?
This is an important question because it is necessary to know that your responsive web design is according to today's requirement or not?  It could be checked with some points:
1- Smooth working on touch:
Responsive web design would be accessed by smartphone, iPhone and tablets so it is very important to check its working with touch devices. It should work smoothly with both mouse and finger-touch. All features should work properly on the desktop as well as smart devices.
2- Visuals and download speed:
Responsive web design should be pixel perfect, on all devices. Images and graphics should be adjusted with the change of screen, loading timing also shouldn't increase. All graphics should be adjusted according to the screen size.  It is a very important feature which increases the efficiency and user-friendliness of the design.
3- Navigation:
Navigation of responsive web design should be adjusted according to the screen size and should work with touch and mouse. It should also be user-friendly and attractive according to the complete design.
Conclusion:
Business needs Responsive web design to increase its traffic of targeted audience, to improve SEO ranking and for the future scalability. It is a trend as well as the need of today's business, the trend of fixed-width web design is now reduced to a level or limited.
SolutionDot Systems is providing best services of creative, unique and high-quality responsive web design in Saudi Arabia.
Subscribe our feed for more advance Web Design Service tips & tricks Guide 
For Web Design Services, feel free to contact !