Retail Stores and the Emerging Competition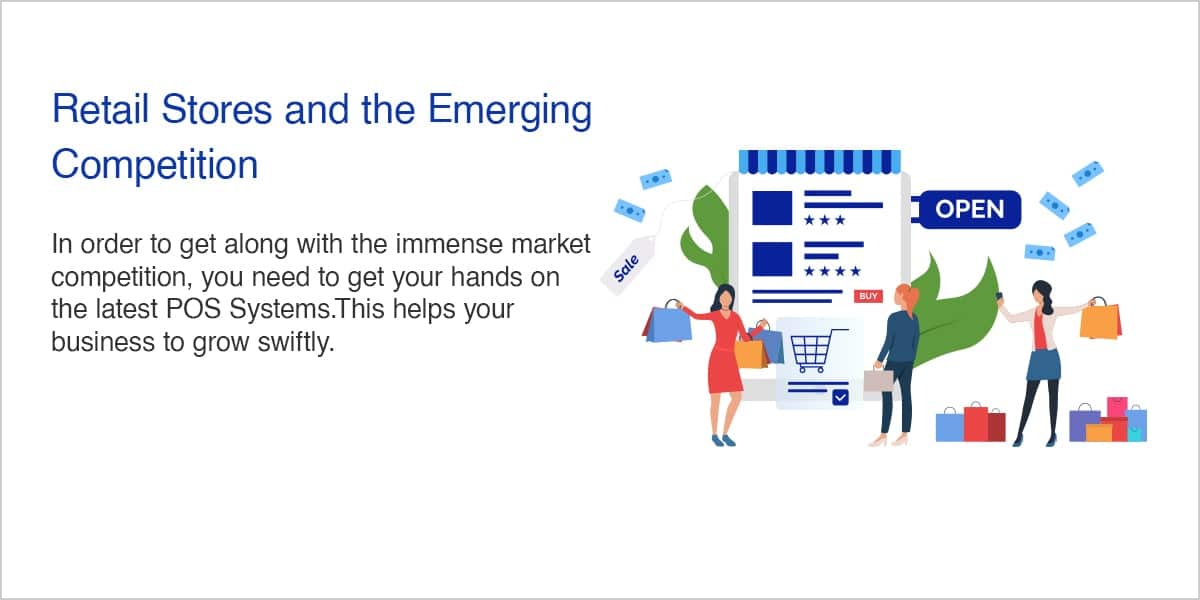 Recent years witnessed a boom in retail stores emerging rapidly in cities of Pakistan. The shopping and getting reliable products culture had always been popular in the high, middle as well as low-income areas as well.
A large number of retailers mushroomed all over the cities targeting customers from various socioeconomic backgrounds. Such hype of stores created a crowded environment and resulted in high competition. Point of sales system for retail stores played a vital role in helping retailers to keep up with the game.
As we all know, when there are multiple alternative options in the market, there is always a chance of losing customers. To get loyal customers, there must always be something special which can make them stick to you. Providing customers, a pleasant experience is one of the essential things a business owner can do to retain them.
ERP pos system come up with multiple features, and they are a vital tool in assisting business owners in providing customers best experience. Customers mostly seek comfort and want to feel pampered. A pos system for providing facilities to customers via retail store can be evaluated on the bases of
Price:
Point of sales system for retail stores should be affordable for businesses. POS software with low or no monthly fees and minimal setup costs are best to be availed
Payment Processing:
Systems that have built-in payment processing for streamlined operations and processing fees make sense for Retail businesses with high-volume sales and low average transactions
Ease of use:
ERP pos system for retail store should have a user-friendly interface that turns it easy to ring up orders quickly
Items Management:
POS systems should have clear listings of items available at the store with prices, pictures, and secure options for modifying orders
Inventory Tracking:
The best point of sales system for retail stores can link up orders to inventories
Multiple Ordering Options:
Retail POS systems that support online, mobile, phone-in, takeout, and delivery orders are best to be utilized.
Customer Relationship Management (CRM):
Systems which include customer directory, loyalty, and marketing features are a plus point for your store.
Reporting & Analytics:
POS software's must provide reports, including sales data and customization options to make analysis easy for retailers.
Installing a POS system can change the environment of your working, and you can get edge your competitors. Best services can leave a long-lasting effect on your customers, and they will always be in the urge of getting back to you.
When is a customer getting everything in an automatic and thoroughly pampered manner what he needs more? A bond of trust gets build between you and your customers. Whatever new ideas, your competitors come up with your customer will always value your loyalty.

Connect With Us
Search
Recent Posts