Why You Need A Strategic Human Resource Management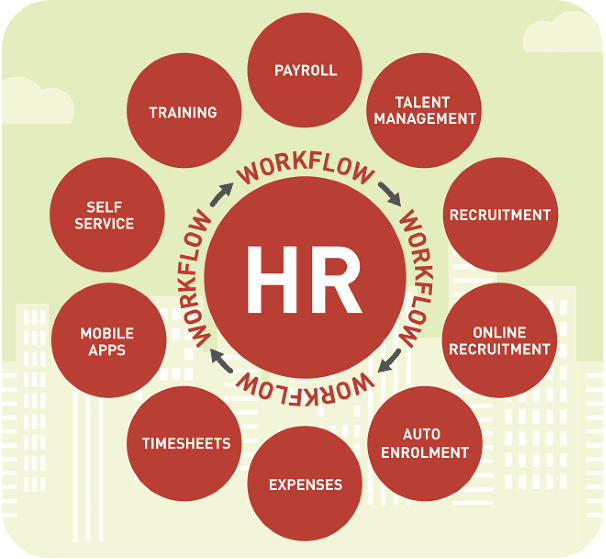 What is Strategic Human Resource Management?
"Strategic human resource management (Strategic HRM, SHRM) can be described as complete plan of managing resources to support organizational goals & outputs with in Strategic framework."
OR
"Streamlined work plan about HRM function integrated with HR strategies in order to achieve desired goals of organization."
Read On wikipedia what is Strategic Human Resource Management

What is the Purpose of SHRM?
There are following list of benefits that help to know about the basic purpose of SHRM. Why organizations need it? How it can help an organization to accomplish its goals?
The first & at most concern of SHRM is to focus on actions that distinguish an organization/firm from its competitors.
 
It provides idea to allocate the resources of organization to most match & capable Employee.
 
It design the foundation of organization to achieve efficient business benefits, structure, culture, employees values propositions and effective communication strategic plan for HRM.
 
SHRM also keep track of down turns, down falls, risks and other business acquirement.
 
SHRM also take part in employee recruitment, hiring, training and assessments processes.
 
SHRM add its expression in business's decision making task.
 
Strategic Human Resource Management give emphasis to organizational codes of moral values and manage public crash of business.
 
SHRM provide tactic and proposal to the director of organization.
 
SHRM take your business to the new level, integrates HR workflow, defines new goals, aligned employee work force for business flourishing.
Top 4 Catalog of Strategic Human Resource Management Competencies
There are following index of HRM Competencies. All these points are a source of HRM empowerment & success that's ultimately sustains organization.
1. HR Services
HR services got boosted & they found a streamlined direction towards a new way of achieving new goals of their organization.
2. HR Strategic Partnership
An organization cannot be successes until there exists a collaborative partnership among employee & companies' higher management staff.
3. HR Compliance
The success of an organization is strongly independent of its work staff. No success is possible if you don't oversight & manage your employment staff on a daily basis.
The human resource department must a communication with the entire employee on a daily basis.
4. HR Development
Long term development of employee in the organization is key for success. To achieve your future goals, you must be equipped with capable, talented and competent staff.
That will support you in your downfall & will stand stronger against any challenge.
4 Aspects of Strategic Human Resource Management on Workplaces
There is a list of aspects that deeply affects the HRM. Strategic Human Resource Management provides new innovations by adding smoothness in workforce morale and capabilities.
HRM activities like hiring, firing, training, administration and performance management got more line up because of strategic HRM.
Your firm should be competent enough to satisfy employee otherwise they will leave you.
1. Motivated Employees
As per employee's performance graph companies need to boost their motivation level.
Annual increment, employee of the month, employee of the years and promotions are the tactics to appreciate your loyal employees.
These little things motivate them and build strong relationships with employees for the future as well.
2. Development of Flexible workforce
The HRM strategic plan should include the activities to make flexible workforce development. Strategic HRM includes the policy to convert your work into flexible one.
Flexibility in employee's shifts, schedules and work location allow them to work freely. These relaxations will generate more quality in their work & performance.
3. Employees' Empowerment
Strategic HRM, developed more enthusiasm in employee behavior.
The employee's development includes the some short courses, training sessions and short lectures that will change employees into more skilled assets.
These skill assets will be used in future against business competitors.
4. Positive Working Environment
Strategic Human Resource Management, encourage positive work environment within the organization. This environment will eventually brings rise in the employee's progressive & productive work graph.
The positive work environment ensures the favorable benefits in organizational aspects.
Conclusion
Strategic Human Resource Management enlightened the firm with new planned & consistent work framework according to their business needs and strategies.
Strategic Human Resource Management uses to influence organization in various aspects.
Like employee management, employee development, performance measurement and goal accomplishment that leads to business success.
Integrated scheduling of all these activities leads to make your dreams come true.
Not a single activity will deliver your success. Organization need to be very critical while defining their Business Strategy, HR, Strategy, Goals, Context, Competitor and Stakeholder's Demands.

Connect With Us
Search
Recent Posts