Top 10 SEO Fundamentals For New Website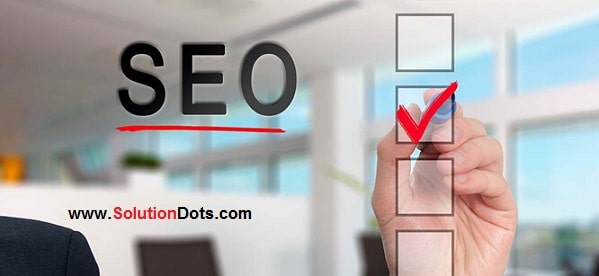 SEO is an essential tool for digital marketing, it is an efficient way to increase the visibility of your website or the product to the search engine pages. There are different SEO techniques used by the SEO experts. SEO is basically a tool that allows your business to get access by different potential customers. Today we are here to discuss the top 10 SEO fundamentals for new website platform. These fundamentals are always helpful and used by the SEO experts. Top 10 SEO fundamentals for new website are explained below;

Top 10 SEO fundamentals for new website
1- Customize the title tags
Title tags allow describing the details of the page in maximum 60 characters. This title tag is helpful for all the search engine, the user, and the website owner because it differentiates your pages or websites. All pages should contain unique and relevant title tags. These title tags could also be auto-generated based upon different categories.
2- Customize the Meta description tags
Your meta description tags are another way to attract the potential audience towards your business. It is an important SEO tool because it allows the search engine to know the insights of the page. So customize the meta description tags and make it informative and catchy for the convenience of your potential audience.
3- Customization of Permalinks and Headlines
Your headlines mean the key headings of your page or content and the URL links of your content should be customized according to the basic tools of SEO. They should be unique, attractive, descriptive and informative for the users that clearly define the comprehensive detail of your page.
4- Customization of image tags
While uploading an image to the page people usually overlook the "alt attribute" of the image that should never be overlooked because Google doesn't have an ability to read or recognize the image but have the ability to read or recognize the text given in "alt attribute". This attribute allows you to categorize the image in the relevant description.
5- The speed of website
If you are going to introduce your new website and want the key fundamentals of SEO to make sure everything will work excellent if your website and it's all pages are properly and speedily responding to the command. If your website takes more time in loading it means that it is unable to get proper attention of the user or might be rejected by them because no one has time to wait for you if they got other options. Such websites couldn't be appreciated by the search engine so if you are working for the SEO, you should pay proper attention to its loading speed.
6- Compatibility with various devices
Your website should be compatible with various web browsers as well as devices. If your website is working well in Google Chrome or some laptop but disturbed in other browsers or might not working well in mobile phones it will affect its SEO ranking in all search engines.
7- Use of Internal Linking
Internal linking is an important tactic of SEO. It allows the user to move from one page to another page of the same website or domain. It is helpful in providing more options to the user and also improve the ranking of your keywords in search engine. You may promote your new updates or events with internal linking.
8- Allow the user comments
Don't restrict the user to share their comments on your website. If you are going to restrict the comments be aware that users use these comments to share their views and this is a way you can come to know about the worth of your product and services. It allows you to improve your services or it could be considered as a direct marketing tool for the business owner as well as the user.
9- Avoid the duplication of Content
If Google or any other search engine finds the same content on two different websites, they will rank only one of those so you should be aware with the duplication of content and avoid such things that create it. Sometimes someone else steals your content and publish it on their own web page so you should also be aware of such things.
10- Avoid the hidden links or texts
Sometimes people use to write the white text on white background or might be a tech with zero font size to keep it away from the user's view. They also attach some hidden links to the comma or full stop that couldn't be even noticed by the user. Let me tell you such things could be hidden by the user's vies but the search engine especially Google can check them and take a strict notice. So you should avoid such things for the good ranking of you search engine product.
Subscribe our feed for more advance SEO Service tips & tricks Guide
For SEO Services, feel free to contact !

Connect With Us
Search
Recent Posts