Why is an Integrated Retail ERP System in Saudi Arabia Smart Move?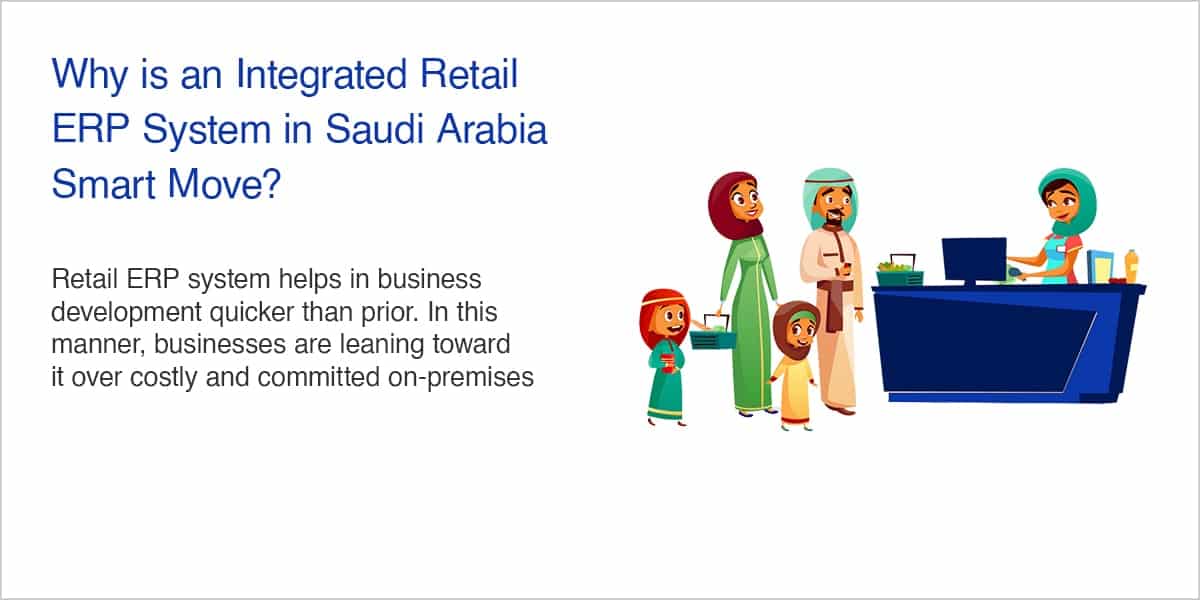 ERP is nowadays considered as the backbone of the economy. It smartly handles every operation from payroll, accounting, inventory, marketing sales, manufacturing, and others. Retail ERP system in Saudi Arabia helps in business growth faster than earlier. Therefore, industries are preferring it over expensive and dedicated on-premises software.
These expensive solutions are more complex in upgrading and operational management. SMBs and start-ups are observing all these points and moving towards enterprises resource planning software.Here are a few major reasons to demonstrate that your organization should also take a step towards ERP implementation.
Market Competition
Today's market is rapidly adopting cloud based retail ERP system to work smartly. Being a retailer it is your responsibility to keep your customers satisfied and stay competitive. If you're not facilitating them, they'll definitely move on to your competitor for a solution.
Therefore, this is a right time to adopt technology and facilitate your valued customers with an ease of shopping. Embracing retail ERP software in Saudi Arabia improves staff empowerment through an up-to-date and unified platform. It eliminates the hidden complexities of a system.If your competitor is accepting environment system, they'll successfully overcome all business challenges. And you should be ready to encounter a lot of changes that may increase business expenses.
Scalability & Growth
Business transformation and growth happens everywhere. If you're not ready but physical offices are growing at different locations. There is a strong need for the migration of the entire information technology system and you need to move with the support of IT professionals.
In the growing stage of any business, no one desired to have inefficiencies and downtime. If employees are not getting access to the system, it may harm business credibility.Downtime is not affordable for even few hours and causes enough damage to the business. Retail ERP software is an inexpensive solution with easy scalability. It grows up and down with business.
Security
In the retail business, security alerts are rising day by day. Small and large complete are taking it as a serious concern because business is dealing with important customer's information. ERP software implementation makes it easy to keep all confidential information secure.
Passwords are assigned to an authorized person, so other people can't reach such data. The administrator is responsible to give access to the right people. Security updates will automatically install without any lengthy process. If you're not trusting anyone, the access can be immediately locked down. Retail ERP system implementation in Saudi Arabia has positively increased the security and all control is in the hand of the retailer.
You can protect all the information by yourself.These are the significant reasons for a retail business to embrace technology and smartly manage the entire business. Time to improve mobility and improve customer interaction for business efficiency.


Connect With Us
Search
Recent Posts