School Management Software

TotalSchool is a multipurpose Cloud School Management Software, an innovative and powerful user-friendly interface used by hundreds of educational institutions.
TotalSchool, School Management Software
School, academic and administrative control to schools, technical institutes, schools and kindergartens. Does any educational system in Saudi Arabia.
TotalSchool to manage more than 60 academic and administrative procedures such as registration, assignment schedules, control absenteeism, school transcript, generating academic journals, payment management, email notification delivery, management of school bus .. and more!
As a tool, the goal of TotalSchool is to manage internal processes optimizing communication among managers, teachers, students and parents to provide statistical information on these processes and facilitate decision-making in the management of the school.
TotalSchool.
One Product.
Manage Everything.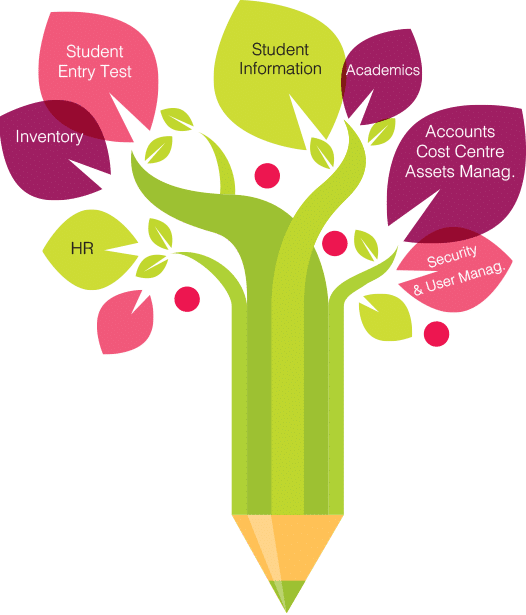 Online Student Registration Form
Electronic Entry Test
Paperless Administration
Student Approval Center
Invoice Management
Student Dues Management
Parent Faimly Management
Student Fee plan & Instalments Management
Student Information
Electronic Student Attendance
Student Access
Parent Access
Teacher Access and Management
Online Student fee Statement view
Online Student Attendance view
Online Student Result view
Parent Mobile notifications
Student Announcements
Teachers Time Table
Exam Management
Result Management
Transportation Management
School Account Management
Scholl Inventory Management
School Assets Management
School HR Management
Web Based System
Highly Reliable
User Management
User Privileges and Logs Management
Top-class Cloud infrastructure
SolutionDots CloudSuite combines proven industry expertise, differentiated user experience, and top-class infrastructure from Amazon Web Services. This allows customers to take advantage of Amazon's expertise and economies of scale to access resources when they need them.