10 Programs Free Software and Free ERP for SMEs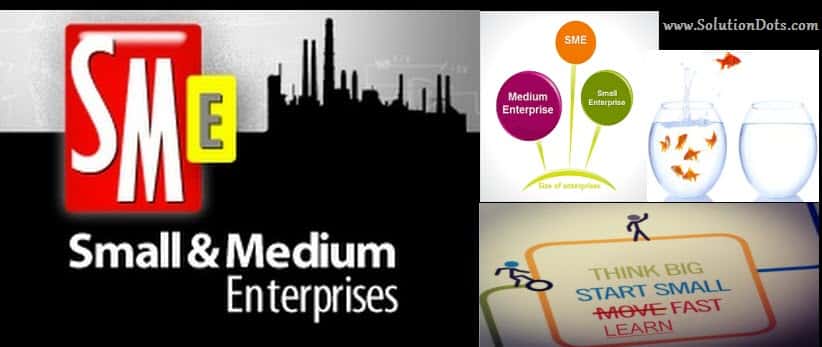 Free ERP for SMEs
The solutions ERP (Enterprise Resource Planning or Planning, Enterprise Resource) are intended to facilitate the integration of enterprise systems, secure communication and enhance industrial productivity and efficiency of financial management, sales, customer service, e-commerce or e-commerce, inventory and operations, production, planning, reporting, etc. The ERP System are finding their place in the super competitive market of business software thanks to the maturity and experience of developers and entrepreneurs, To the huge flexibility and the possibility of its implementation at much more affordable prices than proprietary solutions. Which is better? Functionality, quality levels, the possibilities of development, scalability and integration and complementary services ERP free software and open source are reasonably comparable, in fact, it is common to see "top consultants" implementing business solutions such as Microsoft Dynamics NAV Navision, SAP Business One or Oracle E-Business Suite along with free software as old, Open Bravo, Compire, OpenXpertya or ERP5. Each solution is different and can be the best in its segment, according to the requirements of each particular company. Free Software and Free ERP for SMEs

Free ERP Software Programs for SMEs
The three main advantages of ERP software are the price (usually the licenses are free), the access code and the ecosystem or community that is created around the product that provides access to knowledge and especially the possibility that the code can be checked by many experts' eyes improving their functionality and safety. But keep in mind that the cost of licenses of a business plan is important, particularly because the projects are complex and developed over a long period of time with its consequent budget design consultancy, programming, configuration, integration, support and maintenance, training, etc.
In these areas are expensive for both free and for proprietary applications. These costs represent about 50% of the total cost in SMEs and 25% in large companies, which is why SMEs are those that benefit most from the Open Source ERP. With the widespread adoption of services in "cloud" (cloud computing) by the SME's ERP find their full potential. The technology is available and waiting for that jump, that seems very close occurs. ERP solutions already very well positioned in this environment, work well or better than installed locally (on-premise), offer convenience to its implementation (low-cost), upgrades and updates, standardization, scalability, security, maintenance and disaster recovery.
Most Significant Free ERP Software for SMEs
There are many solutions ERP, among the most competitive stand are Odoo , Openbravo , ERP5 , Compiere and xTuple . Below we will going to review each.
1. Odoo
Odoo (called OpenERP before) open source ERP solution that integrates functions for sales, CRM, project management, accounting, warehouse and inventory management, manufacturing, financial management, eCommerce or online store, human resources, and others. The basic package is enough to manage the processes of an important SME. In addition there are thousands of modules and applications Odoo available for special functions. This ERP suite can work remotely through a powerful web interface from a computer or any mobile device connected to the Internet.
Odoo is an absolutely powerful professional application that integrates all business processes and allows easily maintain proper control of everything that happens in the company and its environment. The software is free.
It has modules "accounting location" or adaptation to official standards accounting and finance of large companies and small and medium enterprises (SMEs) in Spain and its autonomous communities, Mexico , Colombia , United States , Argentina , Chile , Bolivia , Brazil , Costa Rica , Cuba , Dominican Republic , Ecuador , El Salvador , Guatemala , Nicaragua , Panama , Paraguay , Peru , Puerto Rico , Uruguay , Venezuela, Portugal and Morocco .
Odoo ERP is a very high level, free and free has no licensing costs, only the costs of implementation and training.
The main sections of the basic software package Odoo ERP are:
Messages / Inbox, and output files / Calendar
Sales / Opportunities / Quotes / Orders / Contract / Billing / Equipment
Point of Sale (POS) / Daily Operations / Orders / Products / References / Price / Stock
Projects / Tasks and Incidents
Accounting / Billing / Suppliers / Bank and Fund / Plans / Seats / Assets
Shopping / Budgets / Products Starters / Invoices / Products /
Warehouse / delivery notes / Inventory / Stock levels / total / management / supply chain costs Trace-ability
Manufacturing / Planning / BOM / Products / Costs
Human Resources / Selection Process / temporary monitoring / Expenses / Absences
Restoring or Meals / Orders / Accounts
Fleet / Vehicle / Vehicle Contracts / Fuel / Service Registration
Reports / Panels / CRM / Sales Analysis / Analysis Accounting / Human Resources Analysis
Electronic Commerce integrated
Business Intelligence (BI) integrated
Some Screenshots of Odoo
In these charts you can see screenshots of the interface module project management; section modules with several thousand applications to add; section panel reports and statistics; CRM module for management of business opportunities and sales process; and POS point of sale module shop online and offline beverages. Odoo design is modern and pleasant, is compatible with all types of devices and their degree of usability is very high.
2. Openbravo
Openbravo is an ERP Solution based on "cloud ". Now is not free, the price depends on usage. For example, for unlimited use it costs € 75,000 for back office per year, € 75,000 per year for POS terminals. Standard application costs € 500 / year per concurrent user back-office year (min 3), EUR 175 POS terminal annually, or 750 EUR Enterprise application back office per concurrent user per year (min 10), 175 EUR by POS terminal per year. It is intended for SMEs (particular business or company to 50 employees).
Openbravo offers modules and packages ERP to integrate purchasing and warehousing management, and project management services, business management, accounting, economic and financial management, advanced customer management or CRM, Business Intelligence, or BI. Since its launch they have already made ​​some 2,000,000 downloads, which speaks of interest in this solution on the market. Its business model is based on indirect channel and has about 100 partners (vendors) worldwide. Apart from open source solution have a commercial version for large companies call Open-bravo Professional Edition.
3. Neogia
Neogia is a free open source ERP solution for small and medium enterprises. Among its main features include the activities of production, financial, shipping and receiving, stock management and distribution. Relationship management, or CRM customers. It has a catalog of products for B2B and B2C e-commerce module.
4. ERP5 ERP
ERP5 is an ERP solution open source and free specializing in business and government. ERP5 covers accounting functions, managing client relationships with CRM, retail, warehouse and inventory management, shipping and logistics, invoicing, human resource management, product design, production and project management.
ERP5 has a demonstration project of the features of your ERP , CRM, document management and communication tools " cloud "called TioLive is a fully operational and free solution for small businesses. Another of its initiatives are open One Student One ERP (osoe), educational program for students, researchers and partners dedicated to explain everything related to the ERP , CRM and knowledge management KM. http://www.osoe-project.org.
5. ADempiere
ADempiere is an open source software package that combines support ERP, CRM and SCM. Its main features are compatible with touchscreen and retail outlets (POS), e-commerce, centralized access authentication, financial management, production management, supply chain, warehouse management, sales management, management contacts and business opportunities, gateway to VoIP telephony integrated with the ERP and CRM, document management, data repository, business intelligence BI, intranet, etc.
6. OpenXpertya
OpenXpertya is a comprehensive solution for the company which includes ERP and CRM , e-commerce B2B, B2C and B2E (business - employees) support and export data to standard EDI (electronic data interchange between business: invoices, orders adapted to Spanish tax legislation, commercial, civil, accounting, etc. is used to service a company, group companies and in ASP mode (Application Service Provider). It is specially designed for SMEs.
7. Compiere
Compiere one of pioneers open source enterprise systems. Accentuate is distributed as an ERP based on "the cloud ". Integrated management capabilities, supply, storage and inventory, and accounting. And it can be used as an ERP in the retail channel.
8. Blue Erp
BlueErp is an ERP simple, open source, web-based and developed in PHP that is distributed free as freeware and sales management focused on small and medium enterprises. Among the features of their ERP modules include double accounting entries, and sales order management, cost accounting, receipts, sales analysis per user, purchase orders, few pay, billing and inventory management.
9. Apache OFBiz (The Apache Open For Business Project) / Opentaps
Apache OFBiz (The Apache Open For Business Project) is a system of business process automation that integrates several blocks open source. Open Source ERP (Enterprise Resource Planning), Open Source CRM (customer relationship management), Open Source E-Business and E -commerce ( e comecio ), Open Source SCM (Supply Chain Management), Open Source MRP (Manufacturing Resources Planning), Open Source CMMS / EAM (Maintenance Management System / Enterprise Asset Management), Open Source POS (Point Of Sale), between other. Its main features are: advanced e-commerce system, online catalog management, promotion management and pricing, order management (sales and purchases), customer management, warehouse management, logistics and stock, accounting (online bill payments, billing accounts, fixed assets, etc.); event management, tasks, events, blogs, forums, POS outlets, and several others.
10. xTuple
xTuple formerly Open Mfg is an open source solution that integrates functions of accounting, sales, customer relationship management CRM, purchasing, product definition, inventory, production, planning, etc. The application is distributed in two versions, install able server or accessible in "the cloud" (cloud computing). There opensource ERP solutions that could also be in this list as CK-ERP , Keen CRM / ERP , Jazz ERP , Dolibarr , postbooks , SQL-Ledger , Fedena , GNU Enterprise , jfire , Kuali Foundation , LedgerSMB , Tryton , webERP , among others.

Connect With Us
Search
Recent Posts