Top 5 Benefits of Supply Chain Management Software That will Double Your Business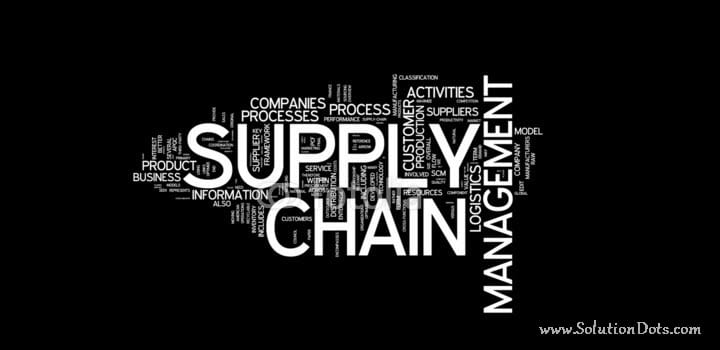 What is Supply Chain Management?
**Supply chain management is basically the flow of goods and services. It includes the whole process of goods' movement, storage of raw materials, in-process inventory and good's consumption from the point beginning to end.**
The ultimate goal of efficient supply chain management is to reduce the inventory costs for an organization. That ultimately keep track of goods' consumption and product's availability when required. Today I'll share with you the top 5 benefits of supply chain management software that will double your business.  Supply chain management keeps an eye on the flow of product, information and finance. All it includes the steps product movement from supplier to manufacturer to wholesaler to retailer to consumer.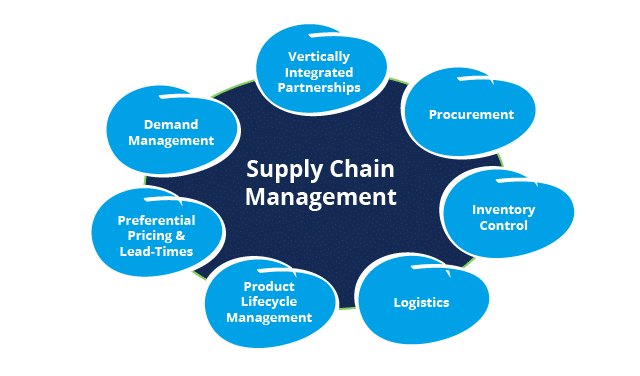 Benefits of Supply Chain Management System
Supply chain management can bring immense changes in your business scope & progress. I have gathered the top most amazing top 5 benefits of supply chain management software that will double your business. Due to the complexity of Supply chain management, by using it in right can make great efficiency in your business as well as in your cost-saving process. The lists of the top 5 benefits of supply chain management software are:

Higher Efficiency Rate
Reduce Cost Effects
Raise Output
Raised Your Business Profit Level
Boost Cooperation
Lowers Delay in Processes
Enhanced Supply Chain Network
Supply chain management software can make remarkable changes in any organization. It gives smoothed execution to all tasks in order to achieve long-term profitability in a solid way. Most of the time supply chain management flow is divided into 3 basic flows that are:
The Product Flow
The Information Flow
The Finances Flow
Therefore most of the organizations are switching to adopting such new innovations as per marketing trends. The implementation and purchasing of supply chain management can bring some key benefits that SCM convey. Let discuss each of the top 5 benefits of supply chain management software one by one.
1. Reduce Cost Effects
There are numbers of ways according to which, supply chain management software can lower down the current overhead expenses of your organization. For example:
Improves inventory management system
Facilitates successful implementation of inventory system
Eliminates damage resources by adjusting the storage space efficiently of finished goods.
Make your system more responsive, you can easily achieve your goals by examining customer's requirements.
Stronger your relationship with vendors & distributors.
2. Raise Output
Supply chain management (SCM) software is designed in a way to improve communication, collaboration and coordination with vendors, transportation and shipping companies, Suppliers and raise bi-directional information flow. The streamline & centralized distribution strategy of supply chain management software make it more reliable for end users and give more accurate output results.
3. Raised Your Business Profit Level
The most stunning feature of SCM software out of top 10 benefits of supply chain management raises in your business profit level. Welcoming behaviour towards new innovative technologies flourishes new ways of success for your organization.
Higher visibility and improved collaboration feature ultimately because of a cause of raising your organizational' output. The top hat will eventually raise your company's economical graph.
4. Boost Cooperation Level
The most astonishing feature of supply chain management software is higher cooperation level within the organizational task. Supply chain management software gives you access to track what your supplier and distributors are doing all the times_and vice versa.
Supply chain management linked up all the business software systems at a remote location that automatically improved collaboration in all partners. SCM software gives the opportunity to share information. Share information platform keeps stakeholders informed, so the whole process of SCM runs smoothly. These collaborations accelerate other tasks like reporting, forecasts, order statuses, quotation and other transportations plans in real time.
5. Lowers Time Delay in Processes
Top 5 benefits of Supply Chain Management software is minimized delay in tasks. Delays in SCM often leads to poor relationships with stakeholders and loss of business. all common issues like Late shipments from vendors, hold-ups on production lines, and logistical errors in distribution channels are can negatively impact a company's ability to gratify customer's demand for products. SCM software's all activities can be flawlessly coordinated and executed from start to finish, to make sure much higher levels of on-time delivery across the board.
Conclusion
In the end we can conclude that there are huge numbers of benefits of supply chain management software. The primary job of SolutionDots Supply chain management software is centralizing all the information about a company's supply chain process.
Inventory Systems
Order System
Quotation System
Customer Module
Reporting Module
Administration Settings Module
Supply Chain Management Software is a new innovation in the IT field. ERP based SCM Software has flourished, new traditions in the IT field. In order to make your survival unbeatable, you should go for it. SolutionDots will feel pleased to help you in this regard. So, feel free to contact!

Connect With Us
Search
Recent Posts