Cloud Based CRM Software in Saudi Arabia for Small Business
What is CRM Software?

"CRM software (Customer Relationship Management) is a term that is used to perform different strategies and technologies that companies use to manage and analyze customer relationship management to improve their business goal."
CRM helps companies to increase sales growth and better way to interact with customers. CRM software is designed to compile information of customers across different channels like companies' websites, telephone, live chat, email section, marketing material and social media. Customer Relationship Management CRM also gives detailed information on customers' personals purchase, history, buying preferences and concerns. Here i'll going to elaborate Cloud Based CRM Software in Saudi Arabia for small business.
Why should Companies use CRM Software?
CRM (Customer Relationship Management) software combines all customers' related information into a single CRM database so that business companies can easily access and manage it. Software other main function includes recording of customer interaction via phone calls, emails, social media and other channels depend on the system capabilities. CRM software facilitates managers to track performance and productivity by seeing automatic various workflow processes such as tasks, calendars and alerts.
CRM software specifically used to track and improve sales goals, but CRM system has many other key features as well.
CRM software efficiently manages tasks, projects, customer communication, contacts, vendors, suppliers and reduces costs. The software gives its user better view of sales, the opportunity to monitor day by day tasks and responsibilities and support business growth.
What are the Features of CRM Software?
As we know that CRM (Customer Relationship Management) software consolidates information and documents of customers into a single CRM database so that a business user can easily access and manage it. There is a huge list of cloud based CRM Software in Saudi Arabia for small business & larger one.
Following are the key features of CRM software include:
1. Simplicity and Ease Of Integration
Software which is difficult to use and implement are not always adopted by customers. CRM software must be developed in a way to provide ease to user in all manners. Software user interface and implementation process is needed to be simple.
2. Remote Access Control
A CRM software which is accessible during office time only is not a real solution at all. Now day's companies are dealing with their customers' world widely and number of offices of a company is open in every country to tackle customers.
3. Mobile Access (Adaptability to Smart Devices)
As we know this in remote access we can see and share CRM data on screen but in mobile access you have the ability to see CRM on your mobile screen. This technique is very beneficial for field sales persons in order to manage organizational deals. Even owner or managers can also monitor business from anywhere anytime.
4. Strong Multi-Channel Support
Mobile access is very commonly available by companies to deal with their customers. Companies must support customers through different channels like service phone number, online help and instant chat lines.
5. Integrated Analytics Campaign Management 
Collection of data is not enough, you must need to understand it and use it for company decision making. CRM solution must provide companies data in an organized form from which they can take decision analytics both for sales and marketing.
6. Master Data Management
The CRM software solution should enable management of multiple lists for company. CRM solution allows business users to establish real time data list segmentation and management.
7. Flexibility & Customization
Every successful CRM software solution is must need to be customized and flexible in some way. CRM software has to support organizational processes and the ability to customize has to come in simple throughout form.
8. Lead Generation & Follow-Up Tracking 
A company should always keep trying new tactics to attract their customers and don't rely on sales team only. A CRM software solution can lead generation and follow through by automated communiqués or by reminding to sales people.
What is Cloud Based CRM Software?
Companies that don't use Cloud based CRM software they have to reside software on their own servers. In this scenario companies have to bear upgrade costs every time. It usually takes prolonged installation process to fully integrate company's data. Cloud based CRM software is also known as SaaS (Software-as-a-service) or simply a CRM on demand. In Cloud Based CRM Software data is stored on an external remote network and employees can access it anytime from anywhere. Some Open Source CRM programs available to the public allow companies to make alterations with no cost.
Read  about CRM SYSTEM :

Top 10 Open Source CRM Systems

at SolutionDots blog.
What are the Advantages of Cloud Based CRM Software?
Although Cloud Based CRM Software enlisted with an immense number of advantages, but here i have selected some of the core advantages that will bring your dreamed economical graph of business into reality. Let's have a look.
CRM software manages data in reliable form and help companies in decision making.
The software manages time properly and automatically alert when an important event or action is needed to perform.
It quickly identifies performance hotspots and enables timely action to correct the issues.
The software understand the value of customers and to keep relation prolong protect each client account information.
The software eliminates duplication of manual tasks and cut admin work so the team can focus on others profitable activates.
The software gives you complete detail of customers so company can improve customer experience.
Software share team calendars, diaries, visibility of individual activities because communication is strength.
The software integrates with finance and other back office applications to remove double handling of tasks by connecting each process.
Users can instantly check any customer history of orders and can identify new selling opportunities.
By having reliable access of each client data you can do business anywhere in the world.
The software system connects all key processes like contracts, projects, events and others applications.
A company can reduce new employees training staff by equipping users with tools they are already familiar with.
Read More about:ERP Software Dubai – Best Cloud Based ERP Software Solutions in Dubai at

Solution

Dots

Blog.
Top 5 Cloud Based CRM Software in Saudi Arabia for Small Business
Cloud based CRM software for small business SolutionDots has gained popularity from past 5 years. The customer is 100% satisfied and core features in the services are 24 hours technical support is most eye-catching one. SolutionDots is cloud based CRM software for small business provides broader functionality with zero cost of extra upholding, technical staff. SolutionDots ERP is a wide-ranging cloud ERP solution urbanized exclusively for small & medium sized businesses and is delivered in the software as a service (SaaS) model. With SolutionDots ERP you got access to everything in one integrated system to administer your business. You are granting everything you call for to handle your opportunities, orders, and operations in one integrated web-based ERP solution.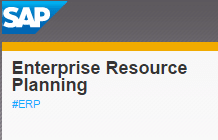 SAP Cloud based CRM software for small business is founded in 1972 and worldwide, provides solution for over 100,000 businesses users of small to large sized. Software is a solution that enables users to integrate their all manufacturing operations. Supported operating systems by Cloud based CRM software for small business is Mac, Windows and Linux.

CompuSoft Co. Ltd. Cloud based CRM software for small business specializes in the selection, implementation and support of Microsoft Dynamics AX, GP and Microsoft RMS. Software is cloud based CRM for small business customized solutions to meet industry specific requirements to solve the needs of General Trading, Food and Beverages, Medical Supplies, Home Appliances, Professional Services, Constructions, Real Estate, Holding Groups with multiple industry exposure, etc.

Solutel is the Cloud based CRM software for small business fastest growing Multi National IT Business Management Firm with more than 1000 clients and offices in 4 Countries. Provide Web Design, development & Maintenance for one of the largest Classifieds Web Portal in Saudi Arabia. Solutel Unifying brand messaging & improving online presence for a top brand in KSA and easing out business operations for one of the Biggest Medical Center in Saudi Arabia.

Business Management Technology Co. Ltd. (BMT) is a Cloud based CRM software for small business has started providing hosted ERP solutions to Microsoft Dynamics ERP, CRM, SharePoint, Oracle ERP, CRM, Infor ERP, CRM, EAM etc. Middle-east and UAE countries using BMTs on Cloud ERP solutions do not have to worry about software, upgrades, implementation, support of hardware, network and application. BMT Cloud based CRM software provide state-of-the-art data security and up-time with 24/7 technical support.
Read more about

Connect With Us
Search
Recent Posts