How to create an effective logo for a brand?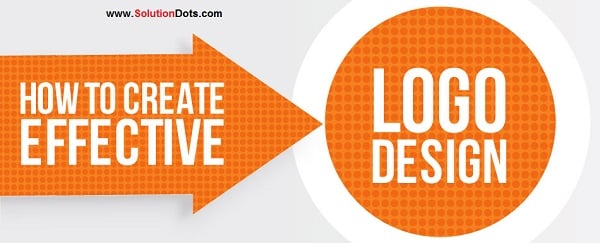 Designing a logo is an essential thing for any business, it will be intended to drive comprehensive meaning of your business to the clients without any further explanation. It will the identity of your brand among the competitors as well as in the market. So, the logo of the brand should have the ability to have a unique identity by keeping in view the market attraction. If I am saying that your logo is a strong branding technique for your business there will be no doubt, before generating a logo it is important to consider and understand the goals of the business. How to create an effective logo for a brand explained below;
How to create an effective logo for a brand?
Why is it important to hire the professionals for the logo designing?
If the company is going to design a logo, it is important to search for the professional designers for this purpose. In the market, your are going to have a lot of designers available providing their services but what you need, you are wanting professional logo designers, the one that could generate an effective logo for your business within your budget.
This is not an easy approach you are searching with all in one approach but hold on just think that is your budget justifies your demand or not. Because your logo design will be your identity and you can't sacrifice your identity to save your payment. It will be a great challenge to hire the professional according to your demand but your shouldn't stop searching or start sacrifices keep your vision clear and you will get the desired professional for the visual effect of your business or brand. Don't ever change your focus to hiring the professional logo designer because
The professionals will worth your time and money equally.
They provide the professional, unique, business defined and eye-catching logos for your business.
They are going to allow your to improve your brand identity in the market.
Steps for professional logo generation
Logo designing is not an easy task although it looks easy and simple but if you are interested in generating a successful logo for your business you must follow some steps such as:
Research:
If you are going to design a logo for some business organization, just research the market especially the business competitors. This research will keep you more close with the business requirements and you will be in the flow of your concept along with the brief knowledge of business trends.
Reference:
Now if you are searching or keeping the competitors in your concentration, it means you are close to the creativity of your brand and understands the layout in a proper way.
Sketching and Conceptualizing:
During your research or concentration don't forget to sketch your concepts or the creative ideas that will make it easier to placing and finalizing the creative ideas of your mind.
Presentation:
The presentation of your logo design matters in the market, your are a professional logo designer and placing your creative ideas, therefore, it is important to present them in an effective way.
Delivery and Support:
The professional designers deliver the best, unique and creative logo to their clients with complete support to improve the design if required by the client for the appreciable feed-backs.
To Conclude:
If you are looking for the creative logo for your business you should choose the creative and professional logo designer for your business because the logo always plays an important part in your business branding. The designing team of SolutionDot Systems is serving for their clients to provide them efficient results with the help of their vast and successful experience in the industry.
Subscribe our feed for more advance Professional Design Services tips & tricks Guide
For Professional Design Services, feel free to contact Us !

Connect With Us
Search
Recent Posts