Global ERP: Complete Guide of International ERP Modules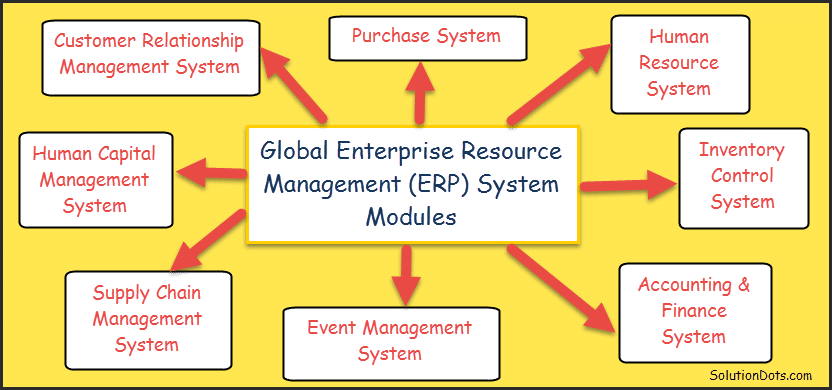 Due to emerging technologies in computer fields are getting flourished. Organizations have multiple sites and that need to be accomplished global operations, significant challenges, efficiency and growth. Global ERP has resolved all these issues at once. This is the main reason why organizations are switching to the ERP System on a daily basis. All business in one place is being shifted from older ERP system to the newer Global ERP System.
The older ERP system has been demolished because of its lower comfortable level regarding efficiency, visibility, profitability and growth. Global ERP (Enterprise Resource Planning) is software or system that is used to manage completes the enterprise. Global ERP systems allow multinational organizations and firms to streamline their workflow. It has given standards' to their operations across multiple divisions, geographies and departments. Now let's discuss the core list of Global ERP one by one:

Human Resource Management (HR & Payroll System)
Inventory Control System
Sales & Marketing System
Purchase System
Accounting & Finance System
Customer Relationship Management (CRM)
Supply Chain Management System
E-Commerce Solutions
Event Management System
Human Capital Management System
Depending upon the organization's needs and domain size you can customized above mentioned module's list. Global ERP allows you organizations to trace your dreams by following new innovations.
1. Human Resource Management Module
The HR management system is a complete suite about tasks related to Human Resource management and Payroll System. Global ERP has optimized the HR module completely in integrated manners to interact,
process and manage. SolutionDots have a complete HR Management System integrated with ERP system product.You can read about Strategic HRM. What are 6 worthy feature of HR & Payroll System? You can also read about the list of top 10 HR Software in Saudi Arabia.
2. Inventory Control System Module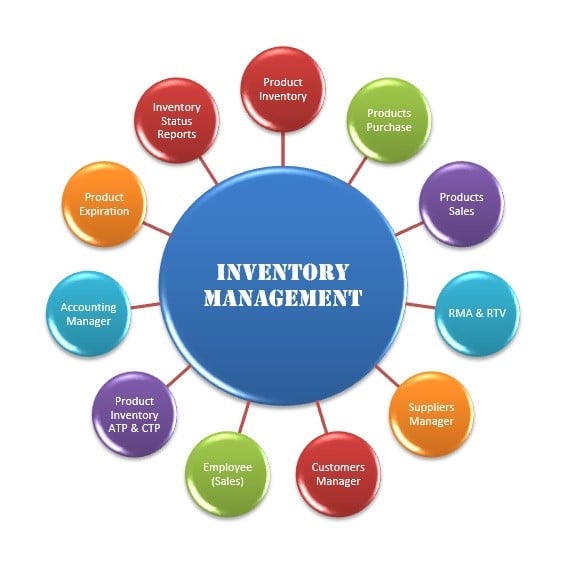 The Global ERP System provides the complete suite of inventory system. It also includes the tracking to stock present in your backend system. Inventory module includes the tracks of all goods present in your stock, their master unit and stock utilization etc. Often organizations combined the inventory and Retail system together. Global ERP gives you a free hand to customize the things as per your desires.
3. Purchase System/Retail System Module
Global ERP system has purchased or retail system as well. Where you can add the records of things you have purchased. The global ERP is considered to be so demanding because of its stunning sub –modules. That is, able to change your world into easiest one. That actually gives you lots of benefits like getting rid from manual work, more secure, more accurate, more easier to access and easier to manage. SolutionDots provides its Retail ERP product, that can bring your dreams into reality. You can read the 5 Core Advantages of Retail ERP System.
4. Accounting & Finance System Module
Global ERP System's more authenticate sub-module is Financial or Accounting module. The whole track of moneys, transactions, expenditure, budgeting, bank statements and tax management's inflow and outflow are managed in Accounting and Finance module. The Global ERP System has given the ease of reporting & access data from remote locations irrespective of your current location. You can visit the Financial Management System Integrated with ERP System as a product of SolutionDots. Read Advance Enhancement Financial Management ERP System Service Provider in Saudi Arabia.

5. Customer Relationship Management (CRM) Module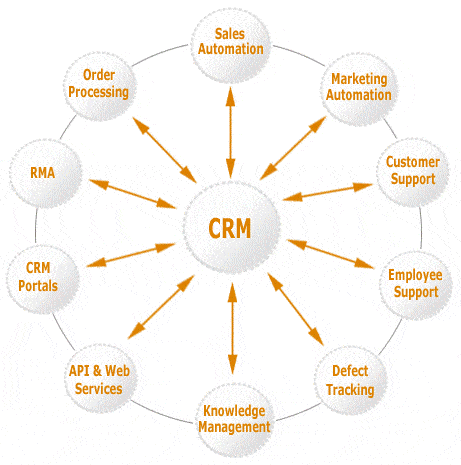 Customer relationship management modules of Global ERP have immense features, that boost our sales performance by establishing strong & customer satisfied relationships. Healthy relations with your customers help to raise your sale graph. All customers' information's is being stored in CRM module. CRM module of global ERP allows us to track customers' info, history, meeting details, previous orders, previous suggestions, and customers' new demands and customers purchase details.
Read Complete List of SAP ERP Modules
6. Supply Chain Management System Module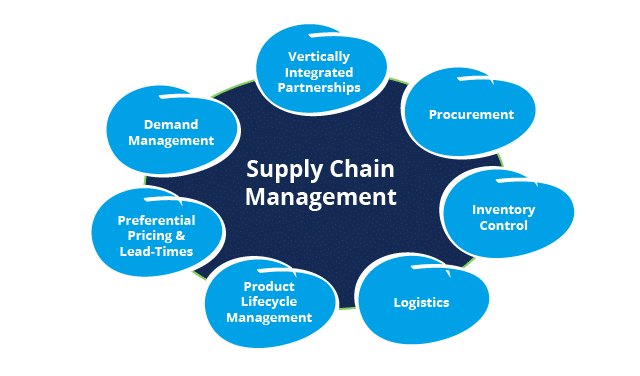 Supply chain management (SCM) module on Global ERP use to manage the flow of products or items from manufacturer to consumer and consumer to manufacturer. The most common roles that are usually being mentioned in modules are supplied, retailer, consumer and distributor. SCM modules have to deal with demand & supply management, sales return management, shipping, delivery methods and products or items' replacement management etc. Supply chain management flow can be categorized as:
The product flow
The information flow
The finance flow
Organizations that deal with Global ERP are given the benefits of optimizing their task as per their needs. Supply Chain Management System streamlines the all work flow within organization & outside the organizations.

7. Event Management System Module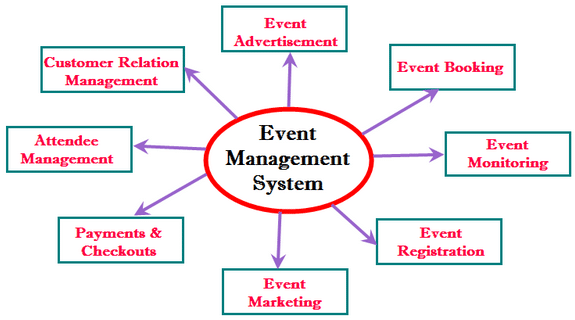 Event management system modules of Global ERP deal with management or organize events like conferences and seminars. EMS allows you to facilitate your clients, customer or stakeholders to enroll them or reserved their tickets for particular events. Online ticketing & registration has its immense attributes in order to save wastage of time.
Event management system provides an ease to handle budget, payments, reports, transactions and scheduling resources within the single database system. SolutionDots' (Event management system) EMS products keep update about task of organizing an event, its keep your peace of mind. Read aspects of event management system.
8. Human Capital Management System Module
As the name depicts human capital management system is loam to employee staffing in which we perceive people as resources whose worth can be raised by investments. Global ERP's Human capital management system gives a framework for HR and employee assessment process. Human Capital Management Software streamlines the organizational workflow & helps to keep records of automatic updates regarding each process. It provides opportunities of planning & analyzes the workforce of the firm.
SolutionDot Human Capital Management System product gives distinct benefits to your organization by facing current challenges firm fully. You can read Why Human Capital management System is necessary for an organization?
Conclusion
Finale we can end up by this statement that: 'No doubt! Global ERP has massive features on its own.' In order to survive in the environment full of challenges you need to be become fully equipped with all modern trends & technologies. Each and every module of Global ERP System is enlisted with huge number of advantages and sub-module systems that have their own significances. All of these individual modules have their value as backbone for a global ERP System.

Adopting these core modules of global ERP system will not only streamline your organizational workflow but also make your survival within market more secure.

Connect With Us
Search
Recent Posts