How Has Payroll System Changed The HR Process?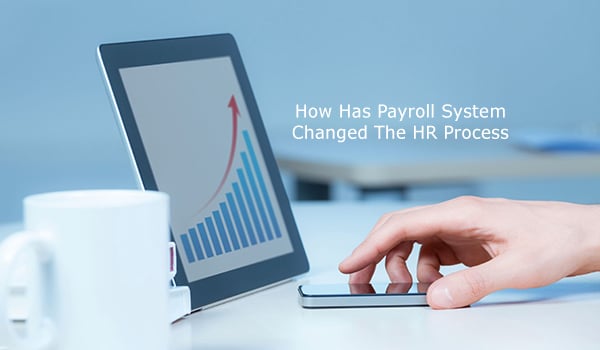 Payroll services are considered as an important part of HR process because this is a department specialize in the preparation of employee's salaries and assurance of company's compliance with various tax. It is quite crucial for the company from accounts and human resource perspective. If an organization is facing problem in payroll services, employee's salaries would be delayed and such delay could be annoyed for the employees and organizations.
How has payroll system changed the HR process?
A
payroll system
is a comprehensive system that effectively manages the payroll of an organization. It simplifies the tasks for human resource management and enhances the workflow of HR process. It could be divided into different parts:
Maintenance of Attendance
In human resource management system, there is a module that allows attendance tracking of an employee. Attendance maintenance system allows the employee to electronically mark their attendance, leaves and other activities. This system comprehensively tracks employee's attendance data and make it easy for human resources as well as payroll department to track and maintain the complete record. Attendance tracking system tracks employee's duty hours including their check-in, check-out, break in and break out details. Human resource department could review employee's performance and
payroll system
will manage their salaries. While all such thing could be difficult to manage with manual attendance management system.
Management of leaves and adjustment
It is a responsibility of human resource management to manage the adjustments as well as leaves of an employee. The module of human resource management system will efficiently manage all the paid as well as unpaid leaves of an employee with other adjustments of salaries, bonus, incentives overtime and other advantages.
Brief check to salary details
In the first step, human resource management system will maintain the attendance record of an employee while in the second step it will automatically adjust and manages your leaves, incentives, and salaries etc. Now the last step is the preparation of salaries actually accurate salaries of an employee with a complete breakdown. All these steps will complete the payroll system and ease the life of a human resource system. All tax deduction, record maintenance, and salary management will be automatic with the assistance of payroll system.It is quite difficult and time taking process to manage all details manually for human resource department while electronic or automatic payroll system will efficiently manage with the time-saving approach.
To conclude
We're offering an HR management system named as
DriveHR
that will manage your complete payroll system. DriveHR will automate your payroll data management with few clicks and will support you in the generation of your required reports. It will enhance the experience of human resource department and will manage their work efficiently. DriveHR is an ideal system for your organization that smooth your HR and payroll process including finance and accounts system. It will reduce the possible errors during the performance of payroll system and enhance system's performance. You're comprehensively managing the attendance monitoring, data gathering, salary preparation and other responsibilities of human resource department.

Connect With Us
Search
Recent Posts