Importance of Employee's Attendance Evaluation in Executing Payroll System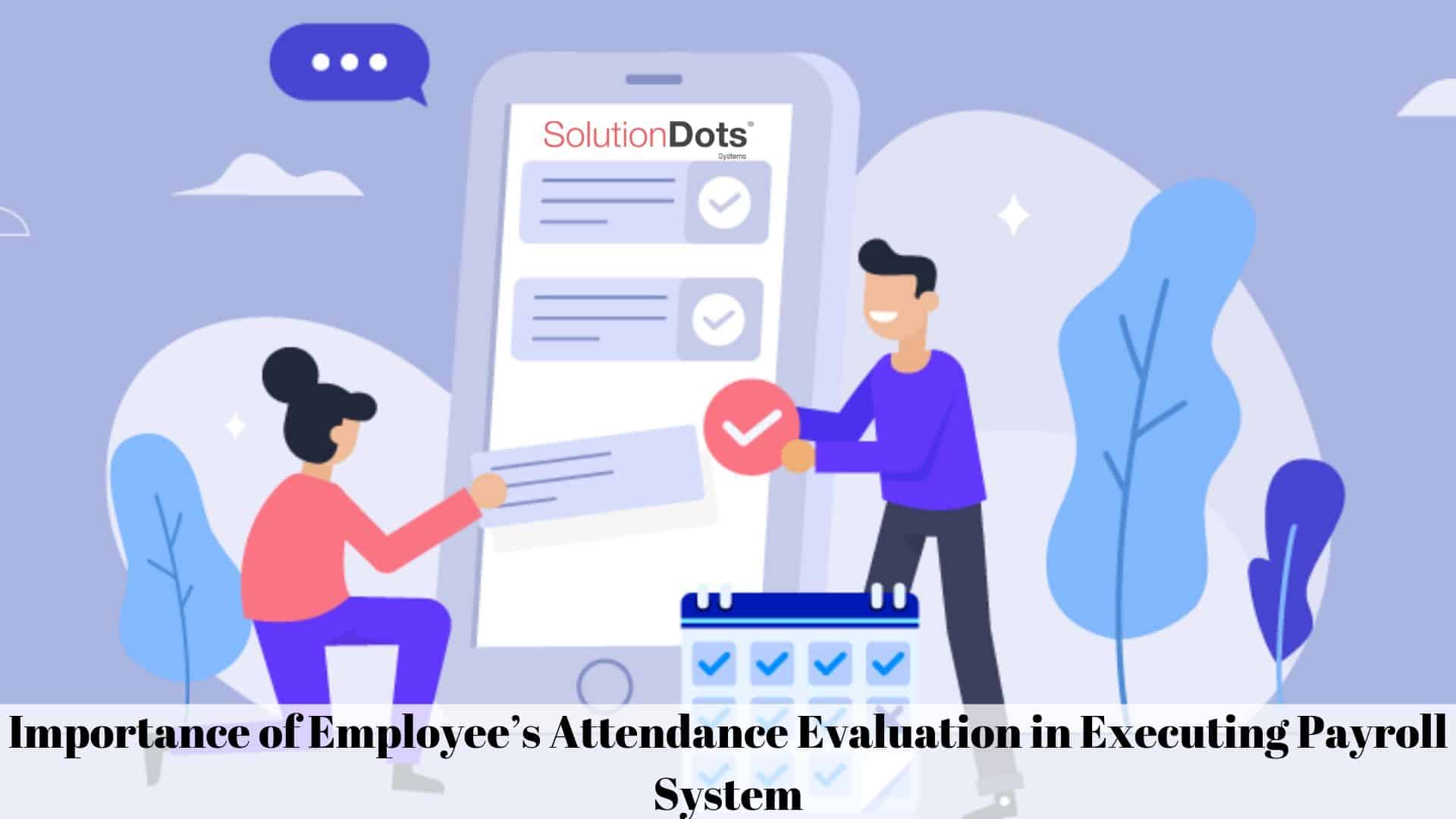 Employees performance and punctuality evaluation are very essential to run the organization. In this regard
Time and attendance management is a necessary aspect to perform core business functionalities like payroll preparation. Previously attendance software was focused on managing the employees, tracking performance, and evaluation. Nowadays, HR Software includes multiple features
Automatic time management
Compliance employee policies
Enhance management through comprehensive report generation
Support in staffing according to company's requirement
Businesses are dedicated to end-to-end HR system that emphasis on employee leave management, attendance management, and task scheduling. Such kind of human resource solutions benefits the organization with automation.
Why an Organization Need Time & Attendance Module with HR Management System?
Let's gather the reasons why an organization needs evaluation software along with HR suite.
Increased Access to Attendance Statistics
Time & attendance module of HR software is boosting the accessibility of record-keeping statistics. The human resource department previously used the traditional recordkeeping software solution, but the managers could access data. However, today's HR solutions have an employee self-service portal available. This portal allows an employee to access their attendance, leave, and cloud payroll information. Attendance management system share data with employees and managers. It enables real-time reporting and 24/7 access to data. Staff overtime details and attendance will be specified and resolved quickly. Human resource experts are allowed to make the instant and real-time deployment.
Reduced Labor Expenditures
Irrespective of the industrial specification, employee's expenses are the increased slice of cost chart. An automatic time and attendance management software process the information close to real-statistics. It helps the management in lowering down the costs. Let's have an example; the company has specified the timings for staff 9 AM to 5 PM. The software automatically generates whether an employee is spending extra time or check-in late. Accurate reporting automatically subtracts the schedule for late hours. HR management system automatically manages and reduces labor cost.
Increase in Staff Compliance
Time and attendance software helps in increasing the confidence that rules and policies are being followed. An employee will be more concerned with time management. Companies have undeniably crafted policies and practices for time management, but employees do not adequately support them. Time & attendance software set the standards and improve compliance. The most crucial aspects of HR software are standardization and reporting.
Making employees payment and giving them bonuses is no more a big deal. Advancement in human resource management software has brought a revolution in HR procedures. When an employee's performance is automatically evaluated than it gets very easy to manage payroll duties. It can improve processing time, reduce errors, and bring ease of administration. Cloud based Software's automatically cares about time management and payroll. Today's most of the organizations are seeking to have one-stop solution deployment. There is a variety of HR management system available in the market dependent on the organization's requirements and budget. Time and attendance module are included in the HR software suite. This will help in managing the time frame at hourly bases and may support in delivering more benefits to an organization.

Connect With Us
Search
Recent Posts