Why Should Small Business Prefer Outsourcing?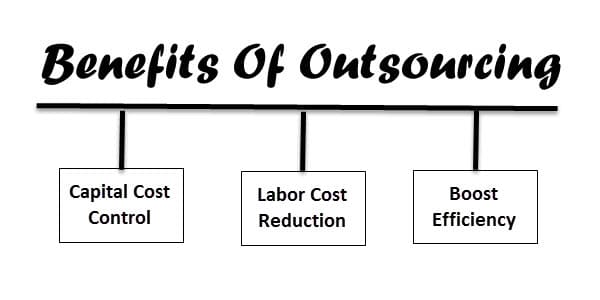 Outsourcing is a practice to attain some service or goods from external contractors. This is an effective cost-saving technique to run your business efficiently to buy goods and services from other suppliers on a contractual basis. Outsourcing helps the business in the achievement of different advantages and handling their work normally. Small business may get advantage from outsourcing in accounting, networking, human resource management and various other features.

Benefits of Outsourcing
Outsourcing is beneficent for both small and large business but it could be especially focused on small businesses. Some of the significant benefits are:
Capital Cost Control:
Outsourcing will convert business fixed cost into the flexible cost and gives relaxation to the organization from vast expenditures. Cost controlling might not be the central but one of the foremost aspect for any large and small business.
Labor Cost Reduction:
The process of staff hiring and training is quite expensive as well as risky because there is not any assurance to achieve desired outcomes while spending time and money to them. So outsourcing is the best solution that will reduce your cost and deliver outcomes up to your expectations.
Boost Efficiency:
Outsourcing will provide competitive advantages to your business to boost its efficiency with well researched and developed marketing strategies. They will take care of your economic as well as structural growth of your business too.
Outsourcing is an efficient and effective way to keep your complete focus on the core business and minimize the risk factor. Things will be easier to professionally and effectively hit your targeted revenue as well as the goal for your business.

Connect With Us
Search
Recent Posts