Monitor and Record all Your Business Assets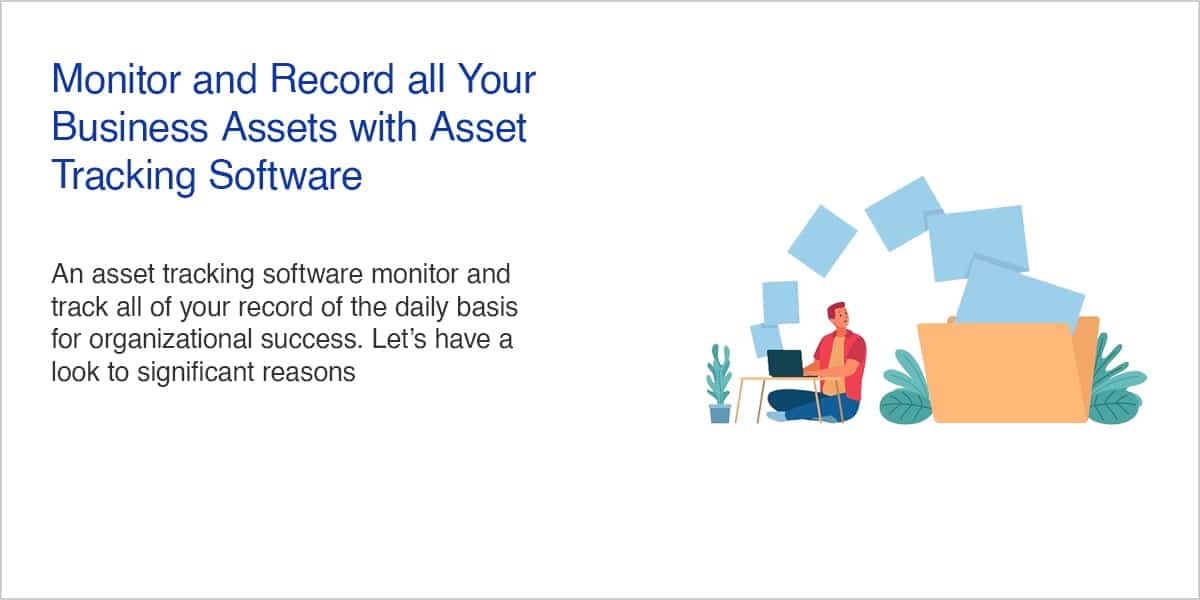 Nowadays ERP software solutions in Saudi Arabia is known as a buzzword that is integrated to boost organizational productivity as a whole. The business in Saudi Arabia is a busy activity and definitely needs a compatible and reliable solution. In such scenarios, ERP solutions will definitely help an organization to stay productive and competitive. If we talk about retail business, a customized ERP
asset tracking software
is needed to integrate and allows it to grow efficiently. Implementation of the right software is a cost-effective approach to boost operations output with the streamlined workflow. Successful integration is the best investment that could be made for the business.
How Monitoring is Ensure with Right Asset Tracking Software in Saudi Arabia?
An
asset tracking software
support retail business to keep monitoring all inventory within the same organization. Here are a few significant benefits of successful implementation.
Investment Saving
One of the greatest reason, retailers are rapidly attracting towards ERP inventory management solutions that it is a cost-effective software for a business and support in its long run. It has significantly decreased operational and administrative cost and increases profitability.Retailers have to manage different operations without delay and error. So, the software supports the management to calculate and track all inventory at the same platform. It supports in taking real-time decision for the benefits of the company. So, if you're using a reliable software we assure you to get a powerful return on investment within a very short time period.
Streamlined Operations
In retail business inventory or stock does not just need to be placed for the organizational use but need to accomplish client's demands. It might have critical business operations, therefore, an automation is procedures is strongly needed.
Asset management software
increases inter-departmental information flow and offers real-time reporting that support in navigating complicated flow with an ease of performance.
Enable GPS Monitoring
An organization needs to handle thousands of assets on the daily or weekly basis. If any single asset form complete batch is ignored, the situation can be more problematic. So, you need to place extra efforts and invest separately to significant manpower. Manual efforts will lose productivity and consume more time for asset monitoring. This can be the worse experience for any business because it may cause unexpected delays in production that can increase production cost and customer complaints.All aforementioned problems can be avoided by using a
reliable asset tracking software
. It helps in knowing the accurate position of specific assets anytime with the support of GPS location.
Reduce Labor Cost
An inventory tracking solution can help the organization to keep tracking all items that pass through different departments. Retailer will be able to monitor entire asset lifecycle. If you've tagged all of your assets with RFID, it is easy to scan automatically throughout the lifecycle. Automatic scanning eliminates the need of manual managing and track throughout movement mechanically. Tracker allows the workforce to stay focused on other core areas of a business that may contribute to meet bottom-line.
Avoid Unnecessary Costs
It seems crucial to track the entire lifecycle of an asset because it takes months or years. You need to collect all productive information regarding each and every item i.e. production cost, purchase date, maintenance information, and customer comments. So, you'll be able to plan effectively for maintenance and replacement. All unproductive items may harm your operational efficiency and cause unnecessary costs.
Asset tracking application
monitoring and notify regarding its replacement and repairing.
Streamline Maintenance Tracking and Schedules
In Saudi Arabia, most of the organizations fall behind the management and maintenance because they'll use manual processes to monitor their schedules. If there are some assets that need periodic maintenance, right software will notify to relevant workforce or management regarding the schedule. There are no delays in scheduling and maintenance.
Enhance Customer Support
Customers are expecting a positive ROI while signing the contract with your organization. They're expecting to have complete tracking of all assets. Quality software enables you to keep a tab on client's assets all the time. You'll be able to monitor the asset's efficiency throughout the internal processes. Such effort uncover unlimited opportunities to improve the production practices for business.
Peace of Mind
Using an
asset management solution
gives the retailers and other business owners peace of mind and they're achieving maximum accuracy and transparency in asset tracking. It enables the business to pass through all internal as well as external audits successfully.You can easily scale up and down software according to your organizational requirements. Successful tracking offers real-time asset management. Software also provides support to customers, retailers, auditors, and other stakeholders to extract required data in a customized format.
To Conclude
In Saudi Arabia, the investment in an
asset tracking software
is booming. It will definitely help the organization to track and record all of their assets efficiently. It has transformed the industry and ensure to improve its performance parameters. In order to make sure that you've selected the right solution get an advice from some professionals. Find the best solution for your business before it's too late make your investment worthy by bringing positive change within your organization.CloudAssets is a smart solution for your business to track your assets, keep a complete record and manage the stock efficiently. In order to get more details to connect us and let's have a discussion about your solution.

Connect With Us
Search
Recent Posts