HR Payroll Software: Enhanced Features Encourage to Implement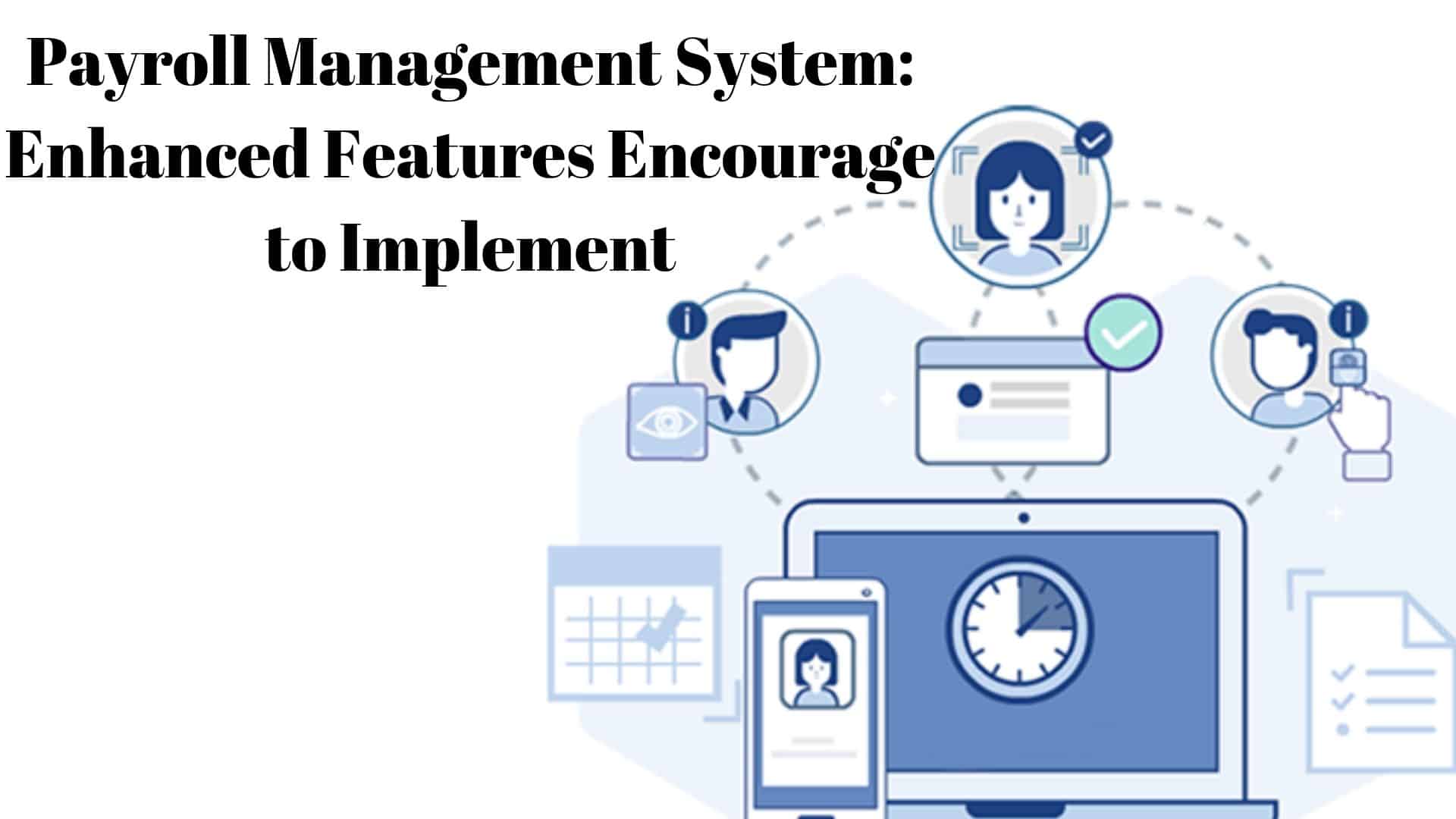 HR Payroll software drives your company towards automation, customization and data centralization. It also delivers major administrative benefits and support for the betterment of procedures. An effective payroll system is classified according to:
Company Size
Deployment
Target Audiences
Along with these classification approaches, there are two other methods of payroll management system categorization that may impact daily workflow.
Integrated HR Payroll System
Some of the organizations have an integrated account and payroll module within human resource management system or ERP. The integrated solution always covers fundamental tasks i.e. payroll processing, tax calculations, time management etc.
Dedicated Payroll Management System
Dedicated payroll management system covers more than fundamental features. These are special applications that perform different functions i.e. time & attendance monitoring, customize reporting, management benefits, and administration etc. A dedicated HR payroll solution is beneficial mostly for small businesses.
What Job Payroll Software do?
Now you're well aware with the types of payroll software. The questions are, what the users are or what task could be performed with this. HR Payroll software streamline, centralize and standardize the entire process of payroll in an automatic way. Here are few features that specifically support in successful task accomplishment.
Payroll Management
Cloud HR payroll software support in automatic salary calculation. You need to schedule the calculation time period and it will automatically proceed. This is the major advantage of payroll software. Salary will be automatically calculated in daily, weekly or monthly basis. Time and attendance modules are also integrated to effective payroll solution.
Leave Management
Leave management module of payroll system permits an employee to submit their leaves and claims. Managers can review all requests and approve or decline them accordingly. It automatically notifies the status to clients. Leave management system scan simply calculate leaves for payroll purposes.
Benefit Management
Software module easily manages various benefit that is claimed by employees including allowances, mutual funds, another bonuses. Some of its features are beneficial enough to manage claims.
Tax Deduction
Taxes deduction automates the payroll process. In any payroll management system, automatic tax deduction should be included. Automatic calculations ensure the accuracy according to current ratio.
Time & Attendance Monitoring
A comprehensive payroll management software also includes online time and attendance management with the enhanced tracking system. This system tracks an employee's leaves, in and out timing that directly helps in salary preparation and automatic deductions. No need to manage an employee's attendance manually the software is integrated with biometric devices. At the end of the month all of the data sync for real-time results.
Expense Management
Every company has to bear different sort of expenses i.e. loan, advance payments, cost of purchase and much more. These expenses are important to calculate. In advance level payroll system helps in this sort of expense management.
Record Management
Payroll management system keeps all collected record secure and organized. These records kept secure within an employee's file. It includes staff profile, experience letters, staff status etc.
These are the tasks that a payroll management system performs for an organization and positively play a role in its success.
Cloud Based HR Software, Cloud payroll Solution, HR Cloud, Payroll management system

Connect With Us
Search
Recent Posts